A Copy-Paste Day with a Few Exceptions
Published: Aug. 22, 2023 at 7:28 AM CDT
|
Updated: Aug. 22, 2023 at 9:57 AM CDT
LUBBOCK, Texas (KCBD) - Conditions today very similar to yesterday, with a few slight changes as the high pressure dome moves east. Like yesterday, we'll see highs range the upper 90s and low 100s, with temps picking picking up a few degrees off of the caprock, along with a bump in wind speeds from easterly breezes this afternoon and slim chances for popcorn showers and non-severe thunderstorms to the west.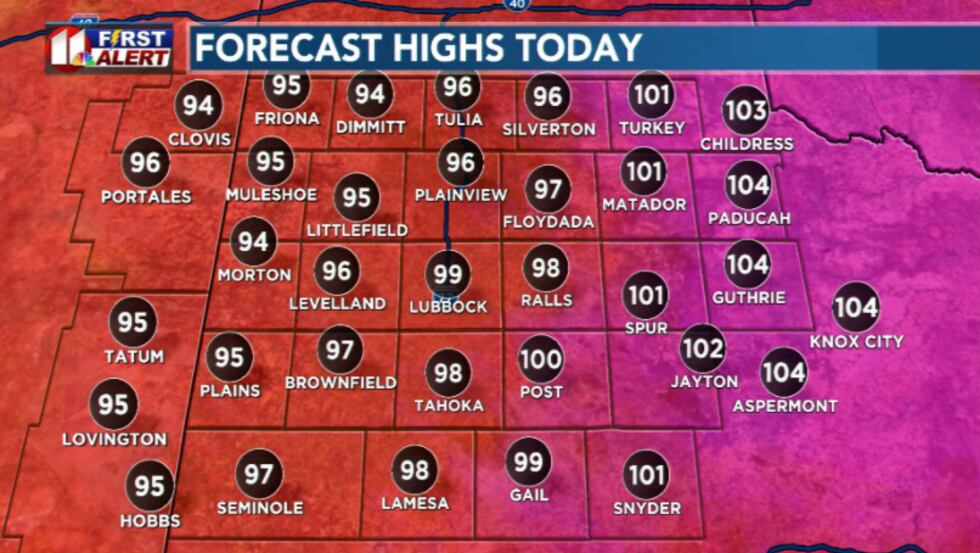 Where we differ is the increase in cloud cover, and the concentration of rain chances even farther west. This will exclude Lubbock from rain chances, and limit the coverage of showers and thunderstorms for our western counties.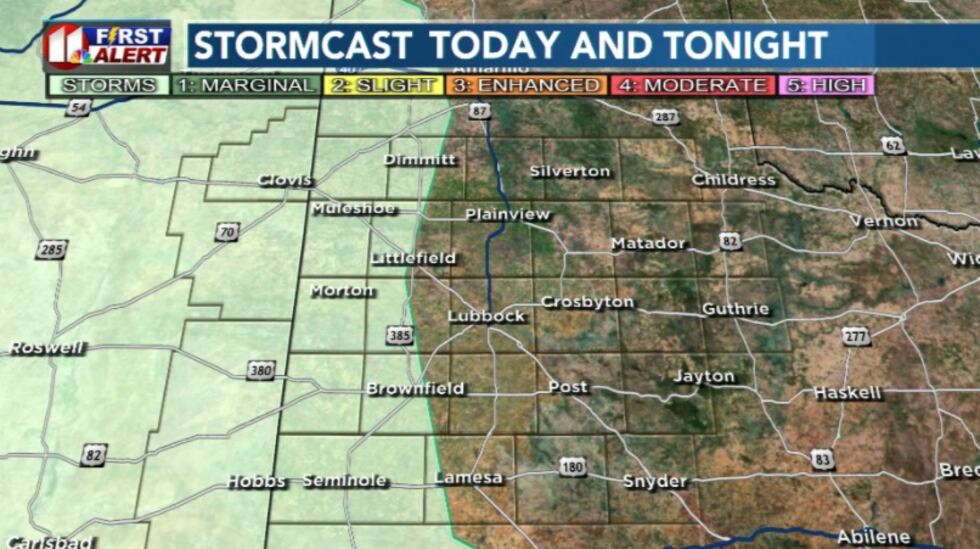 Over the next few days, temps drop slightly to the mid 90s before picking back up to the upper 90s for Friday and Saturday, followed by another mid-90s drop with minor rain chances Sunday and Monday.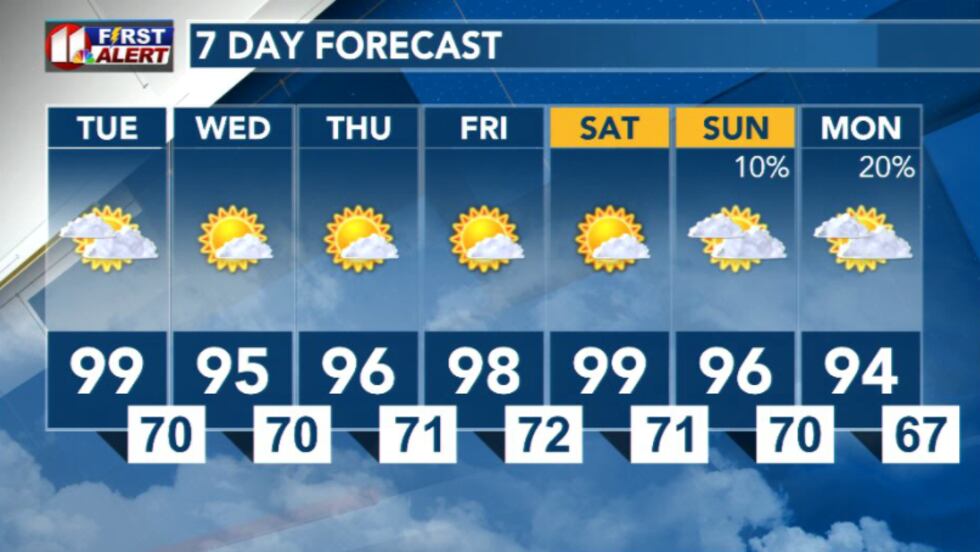 Copyright 2023 KCBD. All rights reserved.