Brief showers this afternoon
Published: Aug. 22, 2023 at 5:11 PM CDT
|
Updated: Aug. 22, 2023 at 10:42 PM CDT
LUBBOCK, Texas (KCBD) - There has been a little bit of activity this evening in the southern and western parts of our viewing area. A few isolated showers with brief periods of heavy rainfall have been observed. This activity is not expected to be severe, and it is not expected to last throughout the evening.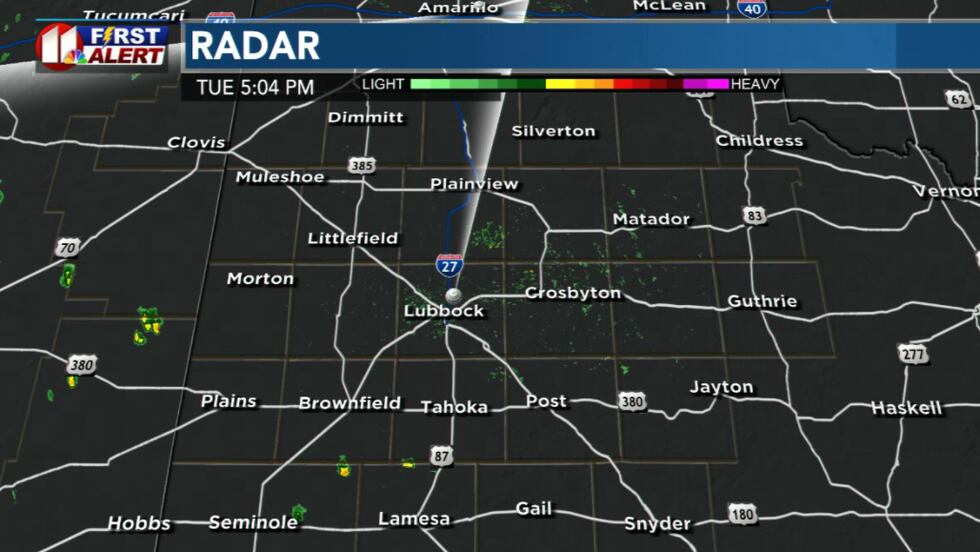 As far as temperatures go, things will be in the lower 70s overnight with mostly cloudy skies. Southeast winds will be around 10 to 15 mph.
Wednesday is not expected to be in the triple digits for most parts of the viewing area. High temperatures in Lubbock will be in the mid-90s with sunny skies. Southeast winds will be around 10 mph.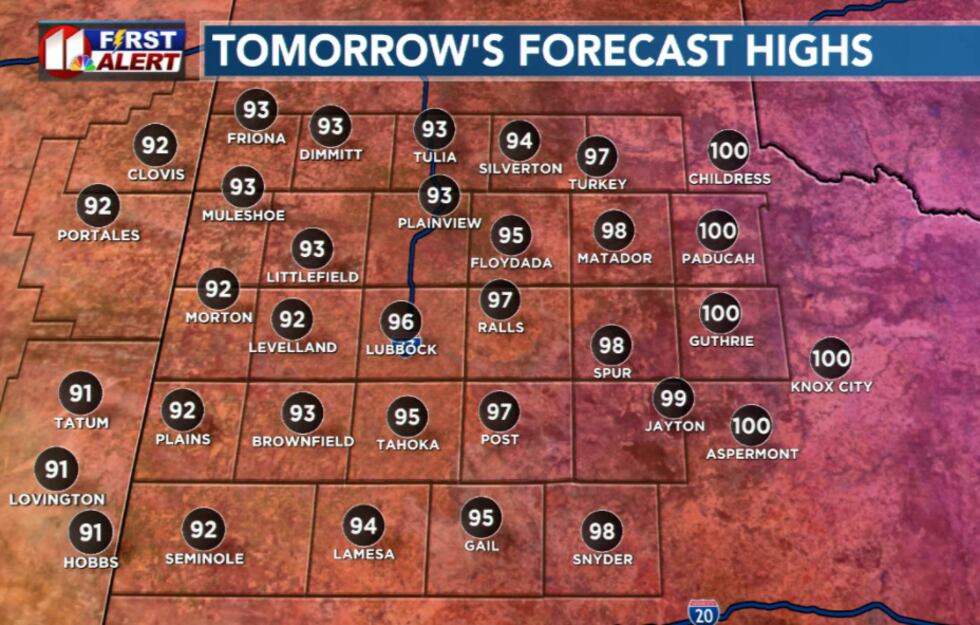 Things will begin to warm back up Thursday with temperatures in the upper 90s and Friday we may see low triple digits again. Saturday and Sunday will remain in the upper 90s. Storm chances begin to increase Sunday evening. The chances for rain will continue throughout the day on Monday, into Tuesday. Temperatures are expected to trend cooler into next week, staying in the lower 90s.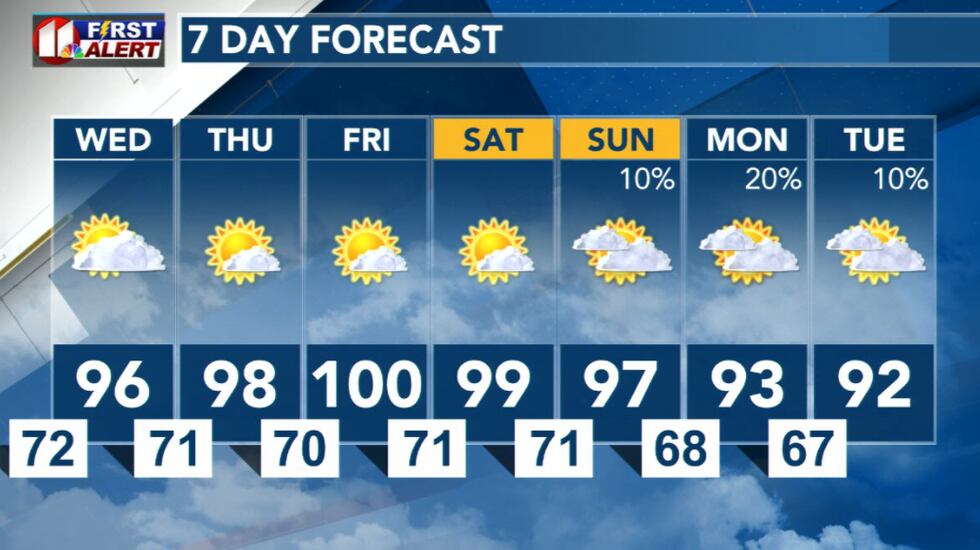 Copyright 2023 KCBD. All rights reserved.