Published: Aug. 21, 2023 at 8:54 AM CDT
|
Updated: Aug. 21, 2023 at 12:48 PM CDT
LUBBOCK, Texas (KCBD) - Some popcorn showers and thunderstorms are possible this afternoon and evening, though mostly for western counties with very little chance here in Lubbock. Thunderstorms, if any, are expected to be non-severe.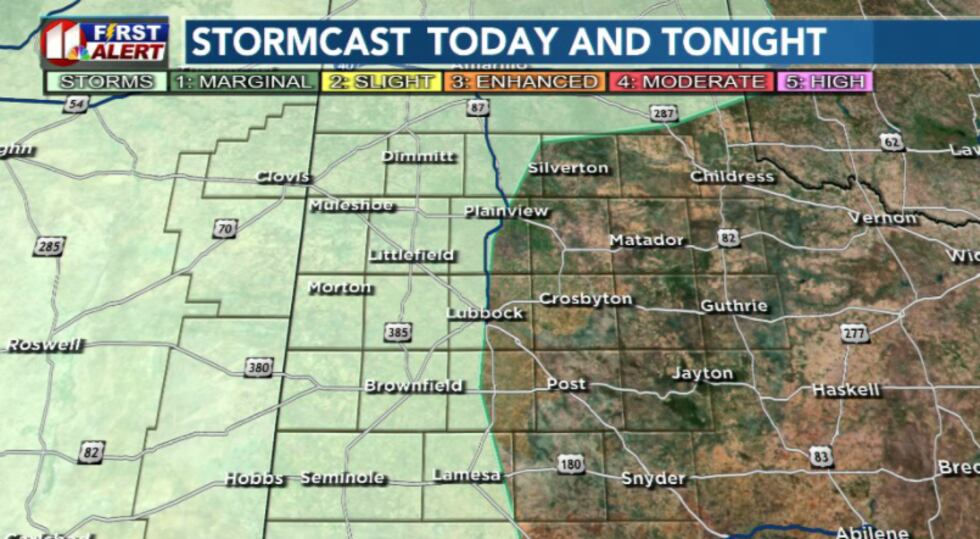 Highs today range mid 90s in the NW to low 100s east of the caprock. Here in Lubbock, the high will be around 100, possibly edging toward 99. Throughout the morning, skies remain mostly clear, with clouds building into the afternoon. Winds also start very light this morning, picking up late morning and through the afternoon, maintaining an easterly component.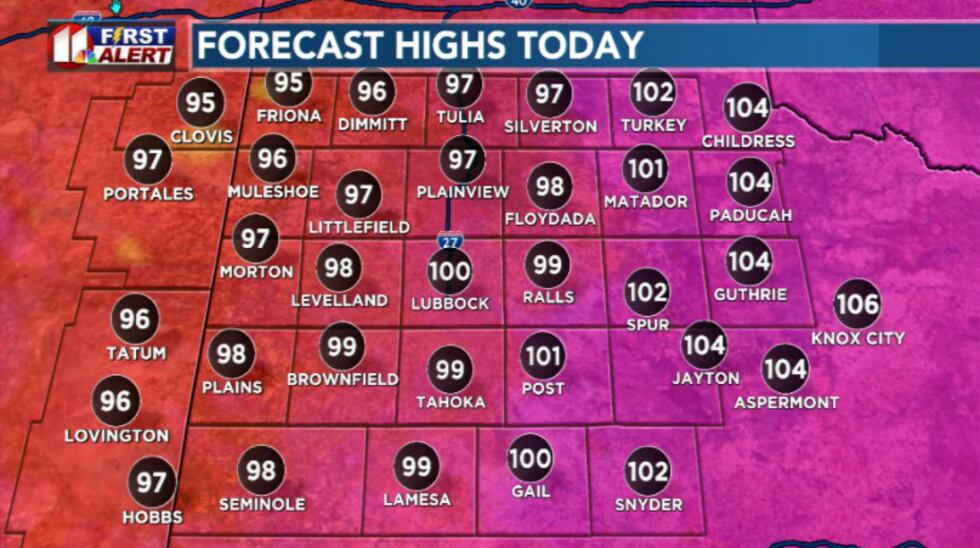 Over the next few days, temps slowly back down, dropping to about 98 Tuesday and 96 for Wednesday and Thursday before climbing again towards the weekend.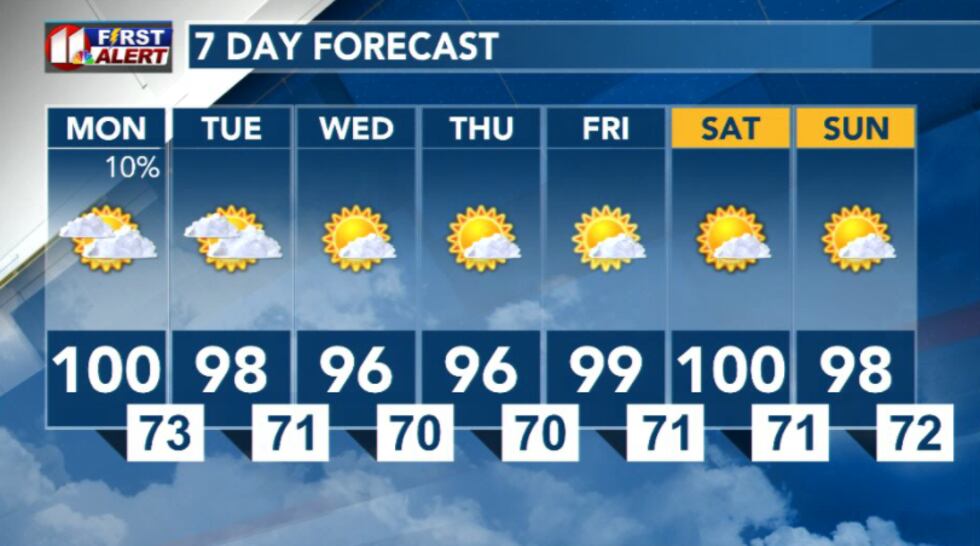 Copyright 2023 KCBD. All rights reserved.