FAWD- Extreme heat across the South Plains
Published: Aug. 18, 2023 at 8:09 AM CDT
|
Updated: Aug. 18, 2023 at 12:47 PM CDT
LUBBOCK, Texas (KCBD) - As the high pressure zone and associated ridge settles overhead today, temps soar, reaching and potentially exceeding our FAWD criteria of 105 degrees here in Lubbock.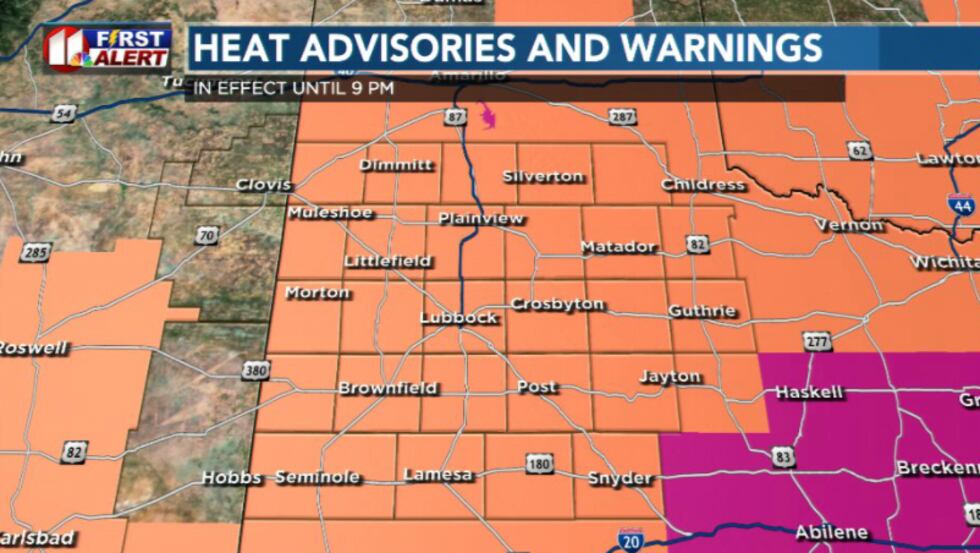 Highs higher off of the caprock, expecting again to reach around 110. It is very important for those outdoors for any length of time today to take frequent shade or AC breaks and drink ample amounts of water.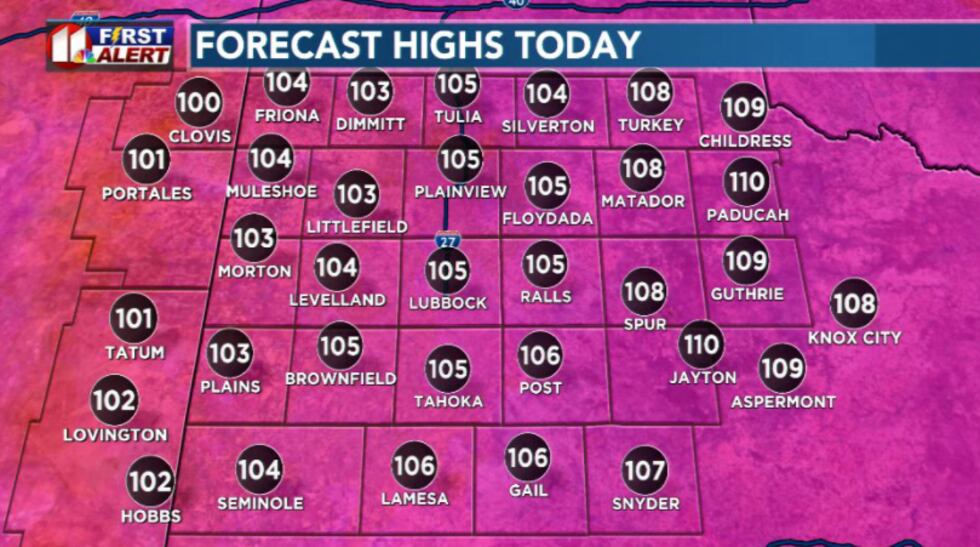 Temps improve very slightly as the pattern moves east, dropping to 102 for Saturday, 100 for Sunday. Starting next work week, highs ride the upper 90s, dropping drastically to the low 90s Wednesday with some slight rain chances.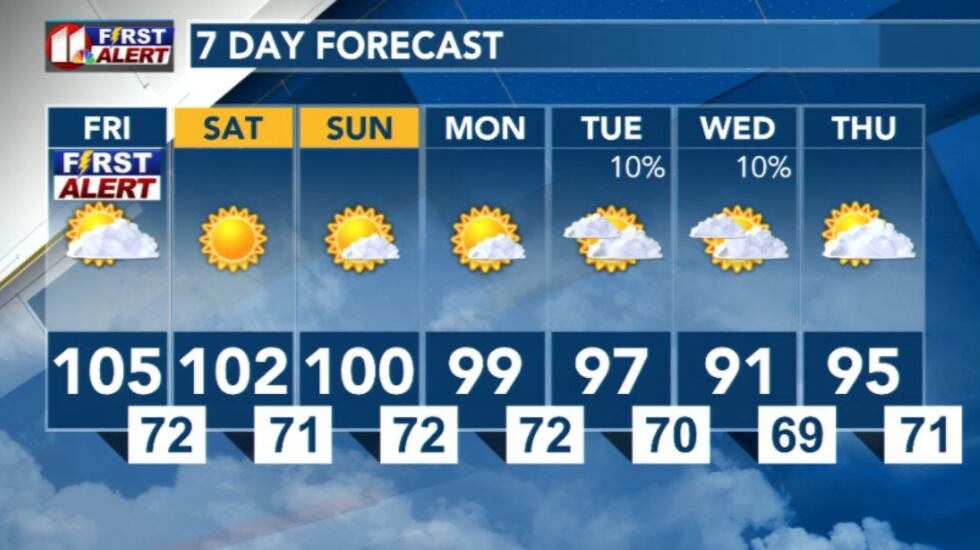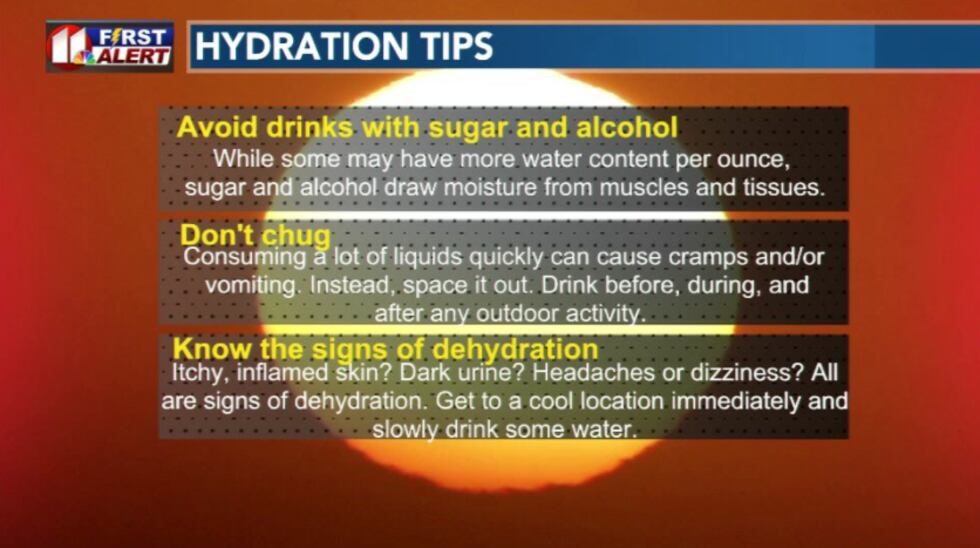 Copyright 2023 KCBD. All rights reserved.