Record breaking temperatures on Thursday, hot again Friday
Published: Aug. 17, 2023 at 4:44 PM CDT
LUBBOCK, Texas (KCBD) - A very hot day across the area today. Everyone in our viewing area hit 100° or warmer. Here in Lubbock, we broke the record high for August 17th. The old record was 104° on this date, in 2019. The record set today was 107°.
This evening will be hot with temperatures still in the 90s around 10 p.m. Overnight temperatures are expected to drop down into the lower 70s with mostly clear skies. Southeast winds will be around 5 to 10 mph this evening becoming southwest after midnight.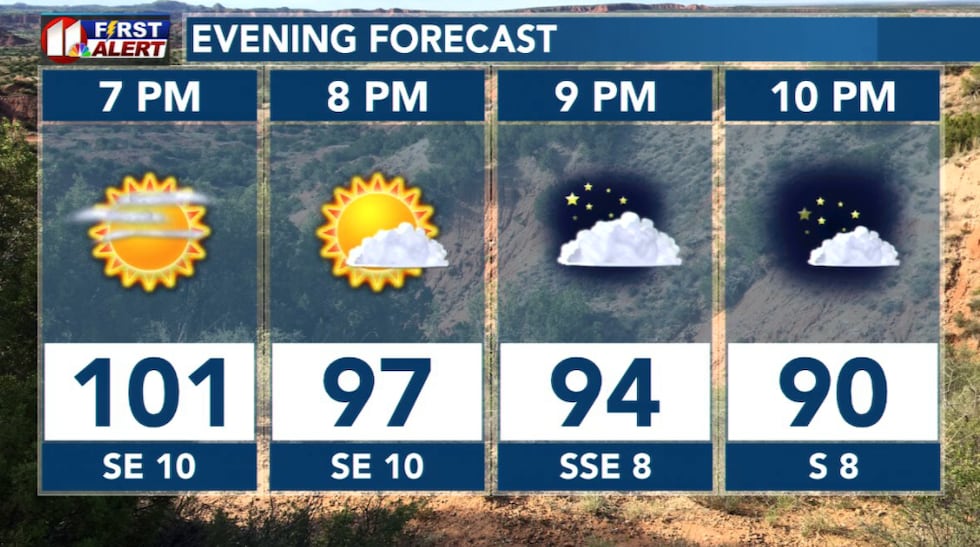 Friday will be just as hot as today. High temperatures will be near 104° with lots of sunshine. Southwest winds will be light in the morning, becoming south in the afternoon and increasing to 10 to 15 mph.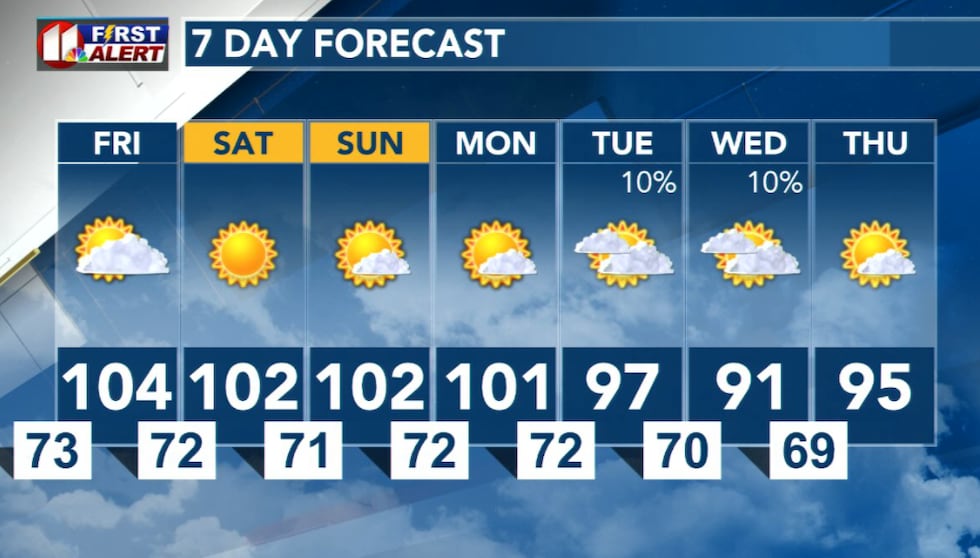 Saturday and Sunday will be similar with highs near 102° for both days. The next time our forecast becomes active will be Tuesday evening when rain chances begin to increase. Wednesdays highs are expected to be in the lower 90s as we anticipate a cold front. There is also a slight chance of showers Wednesday evening as well.
Copyright 2023 KCBD. All rights reserved.