Dangerous heat across the area with highs reaching mid-100′s
Published: Aug. 17, 2023 at 7:47 AM CDT
|
Updated: Aug. 17, 2023 at 12:32 PM CDT
LUBBOCK, Texas (KCBD) - Temps today even hotter than yesterday across the area, with highs expected to surpass the mid 100′s for the east. A high of 104 is expected.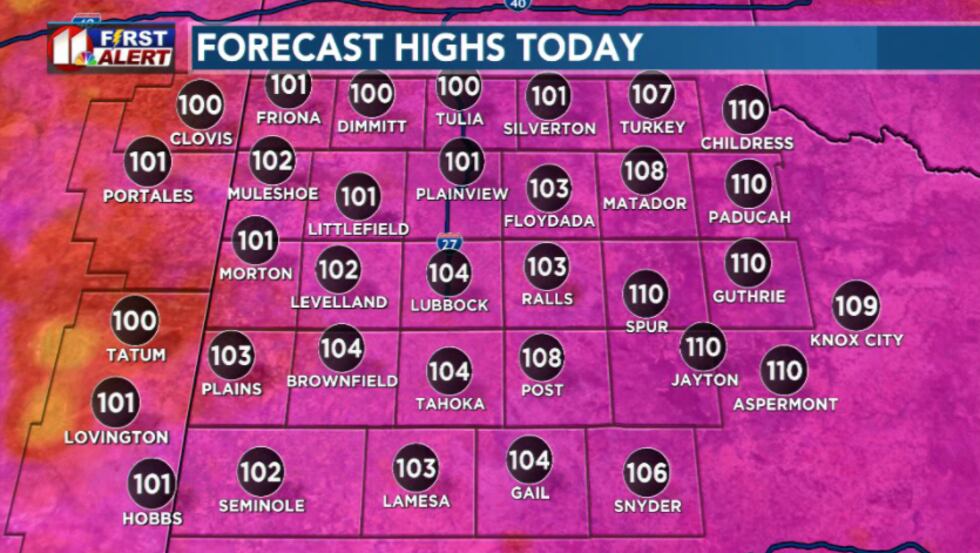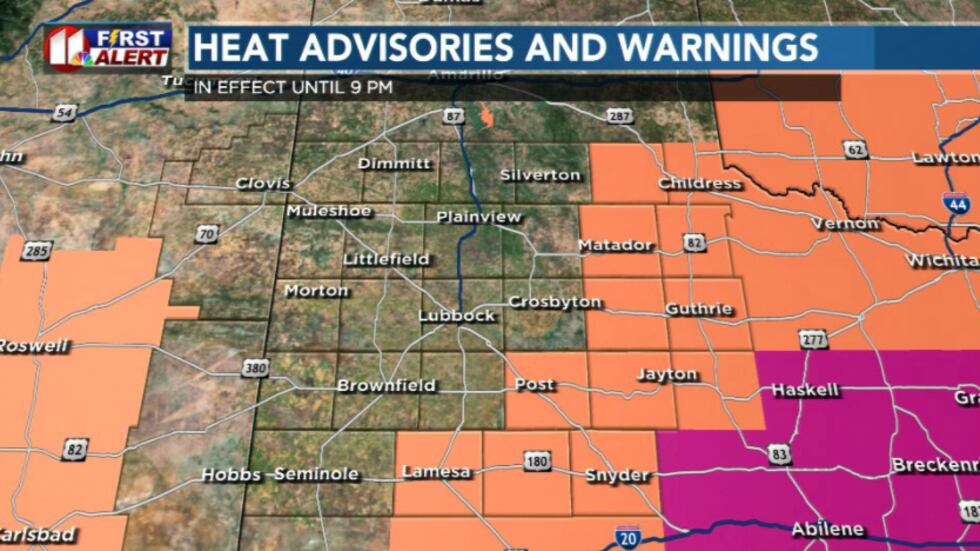 Given the extreme temperatures, much of the eastern area is under a heat advisory today. While everyone will need to exercise caution if outdoors today, taking frequent breaks and drinking plenty of water, folks in the advisory area will need to be extra vigilant.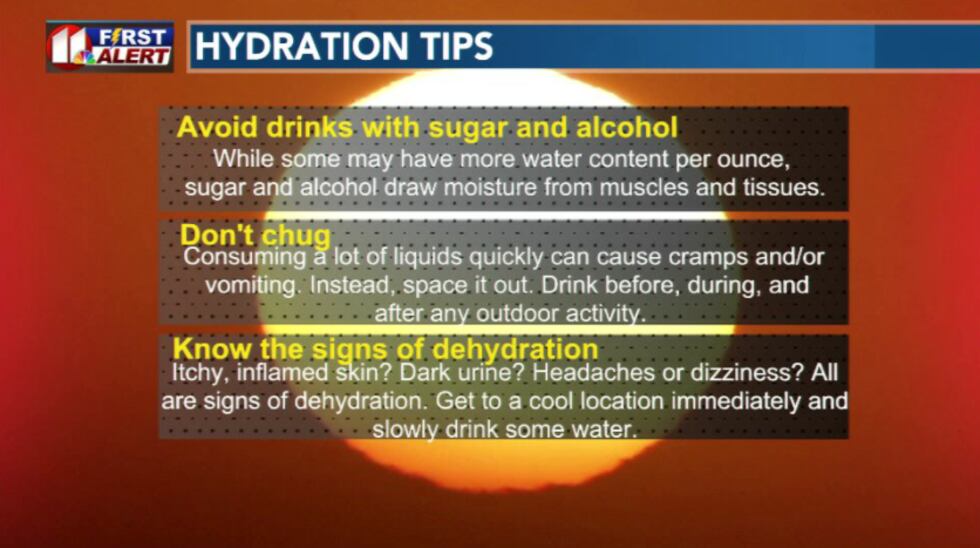 The oppressive heat continues tomorrow, with highs still around 104 in Lubbock. Things back off slightly into the weekend, around 100 Saturday and 99 Sunday.
Copyright 2023 KCBD. All rights reserved.