Hot Wednesday, hotter Thursday
Published: Aug. 16, 2023 at 4:50 PM CDT
LUBBOCK, Texas (KCBD) - Overnight temperatures will be in the mid-70s with mostly clear skies. South winds will be around 10 mph.
Thursday will be sunny with high temperatures near 104°. Southwest winds will be around 10 to 15 mph in the morning. In the afternoon winds will become south around 5 to 10 mph. There will also be heat advisories and excessive heat warnings across the area.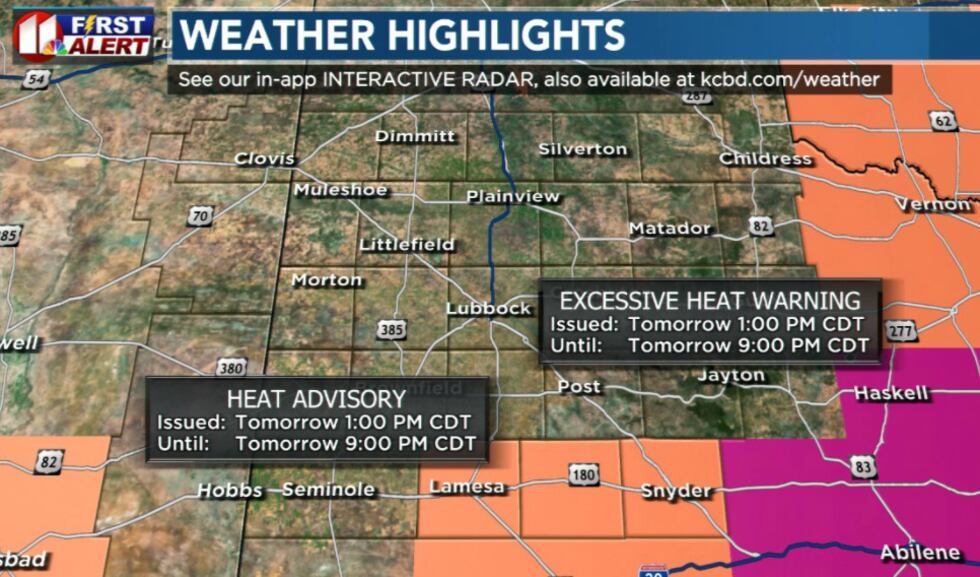 Friday will be just as hot as Thursday, as high temperatures reach 104° or more again. Temperatures will trend cooler as we move into the weekend with Saturday and Sunday around 100° As of right now, Tuesday and Wednesday will be in the upper 90s. There is little, to no, moisture in this forecast so expect dry and hot conditions.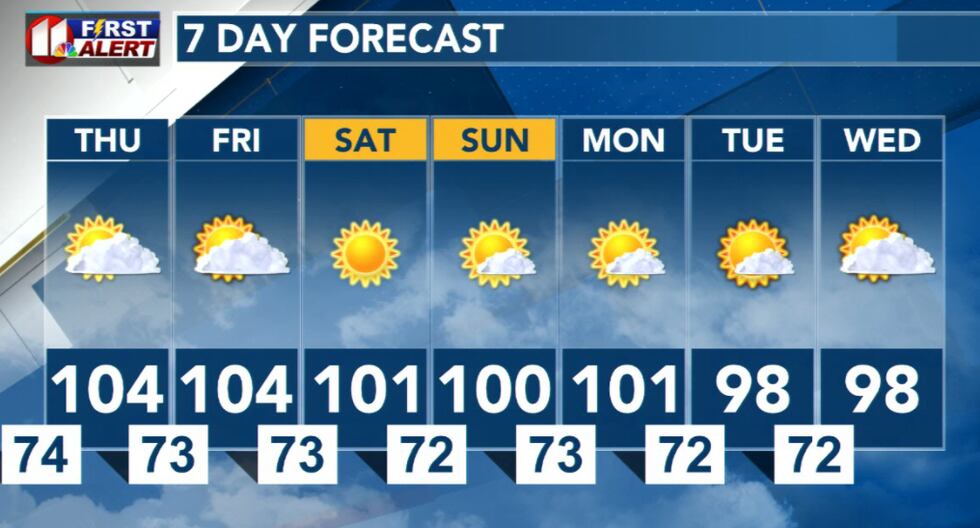 Copyright 2023 KCBD. All rights reserved.