Published: Aug. 16, 2023 at 8:04 AM CDT
|
Updated: Aug. 16, 2023 at 11:46 AM CDT
LUBBOCK, Texas (KCBD) - Triple digits strike back, with highs in the upper 90s and low 100s around the area. Winds pick up in the mid-to-late morning, becoming more southwesterly and bringing hot, dry air into the area.
Lubbock today expects a high around 102. Skies are mostly clear throughout the day, with very light and scattered cloud cover more present in the morning.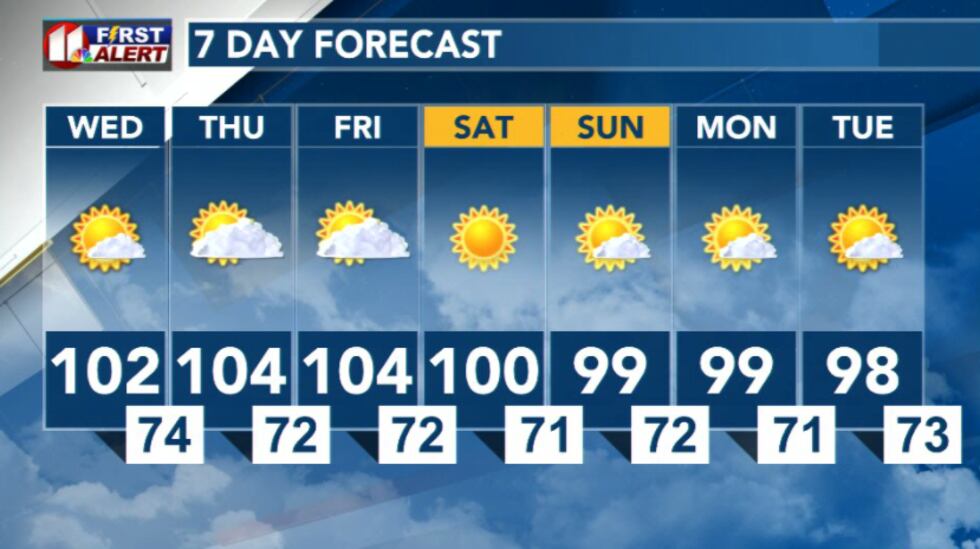 Highs continue to be hot, with about a 104 expected Thursday and Friday, thanks to similar sky and wind conditions brought by the same high pressure pattern. Beginning this weekend, a very slight cooling trend drops highs to 100 Saturday, 99 Sunday and Monday, and 98 Tuesday.
Copyright 2023 KCBD. All rights reserved.