Last Day of Cooler Temperatures
Published: Aug. 15, 2023 at 6:23 AM CDT
|
Updated: Aug. 15, 2023 at 12:37 PM CDT
LUBBOCK, Texas (KCBD) - Highs today still much cooler than the upper 90s and 100s that we've been plagued with for a few weeks, though slightly warmer than yesterday.
A range of upper 80s and low 90s for highs today, with a high of 89 in Lubbock. Some showers and thunderstorms This morning to our SW. Those could shift to the north and impact western counties, maybe drifting into the central part of the area, though rain chances here in Lubbock are very low. Those are expected to clear out by the afternoon.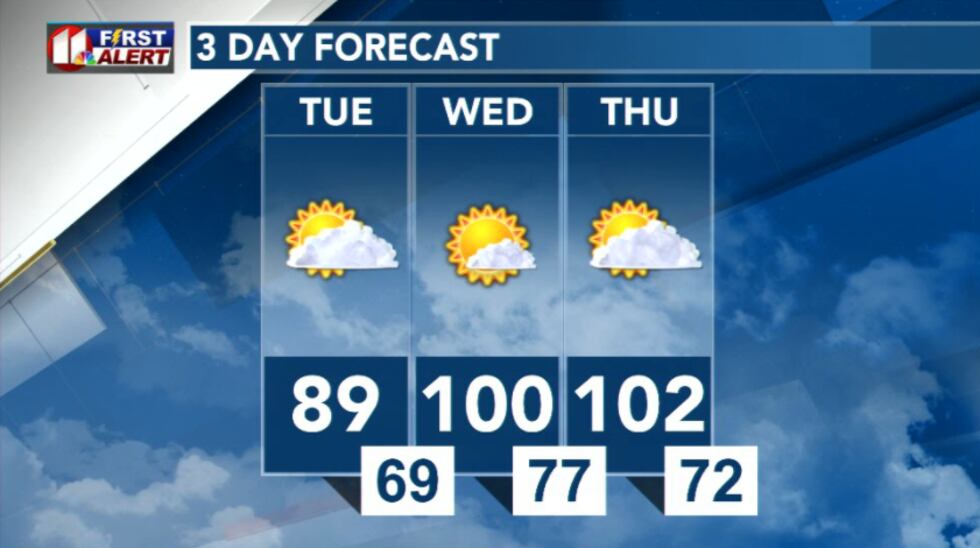 Temps jump back up tomorrow, and stay hot for several days, hanging around the upper 90s and 100s through the weekend and into the next week.
Copyright 2023 KCBD. All rights reserved.