Staying out of triple digits for one more day
Published: Aug. 14, 2023 at 4:45 PM CDT
|
Updated: Aug. 14, 2023 at 10:58 PM CDT
LUBBOCK, Texas (KCBD) - Last night's cold front brought us high temperatures in the 80s today. This was much needed after so many triple-digit days. Tonight, overnight temperatures will be in the mid-60s with partly cloudy conditions. Northeast winds will be around 10 to 15 mph.
The good news is tomorrow we should avoid triple digits again! High temperatures are expected to be in the lower 90s with mostly sunny skies. East winds will be light, around 5 mph in the morning. In the afternoon, east winds will turn south.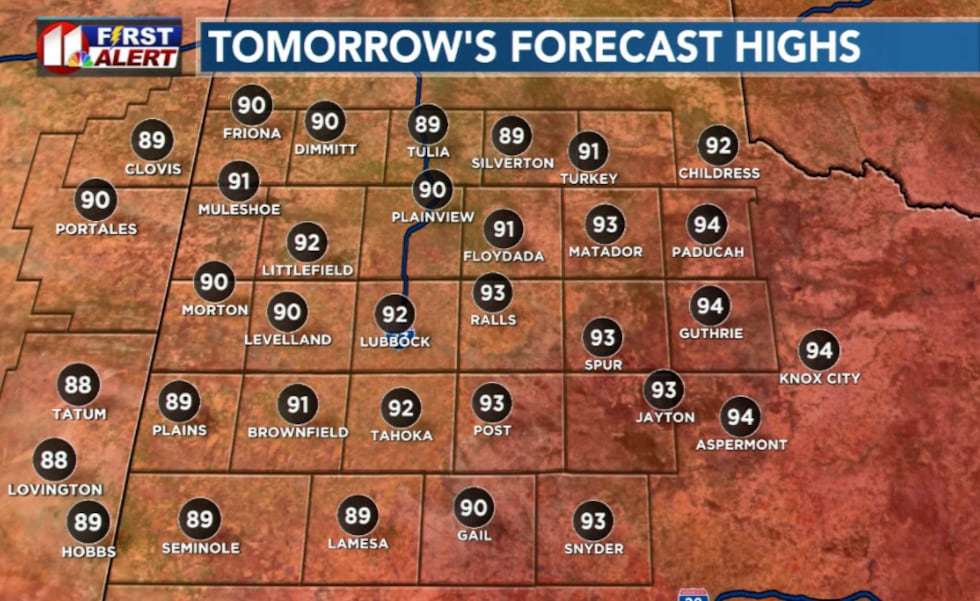 Triple digits return on Wednesday unfortunately. High temperatures will be near 102° with sunny skies. Southwest wind will be around 10 to 15 mph. Then after Wednesday, the forecast will go back to triple-digit highs and overnight lows in the 70s.
Copyright 2023 KCBD. All rights reserved.