Significant Front Leaves Highs Today Much Cooler
Published: Aug. 14, 2023 at 7:43 AM CDT
|
Updated: Aug. 14, 2023 at 12:36 PM CDT
LUBBOCK, Texas (KCBD) - A strong front brings showers and thunderstorms to the northern and western counties and drops our high temps from the triple digits of yesterday to the low 80s here in Lubbock county.
For the area, highs today range the mid-to-upper 70s in the NW to low 90s in the SE, with more dominant cloud cover in the morning.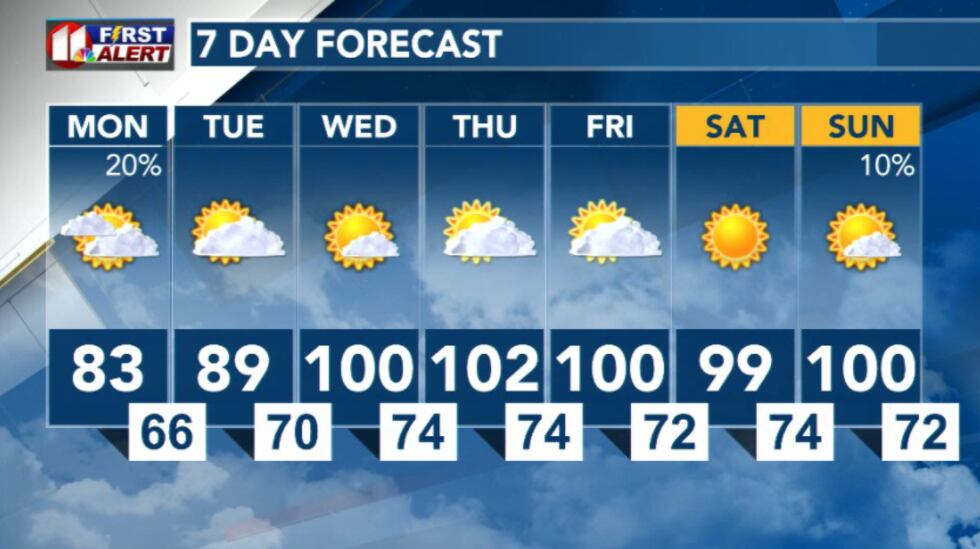 Throughout the late-morning and early afternoon, showers and clouds clear, leaving partially cloudy skies. Rain chances only return slightly for the southern counties in the early morning Tuesday. Tomorrow will still be cooler, around the upper 80s in Lubbock, but 100s return mid-week.
Copyright 2023 KCBD. All rights reserved.