Hot with storm chances today
Published: Aug. 13, 2023 at 7:39 AM CDT
LUBBOCK, Texas (KCBD) - We are starting the day cooler due to overnight showers and storms. It is still expected to be a hot day with high temperatures near 102° and sunny skies this morning. South winds will be a bit breezy, around 15 to 20 mph.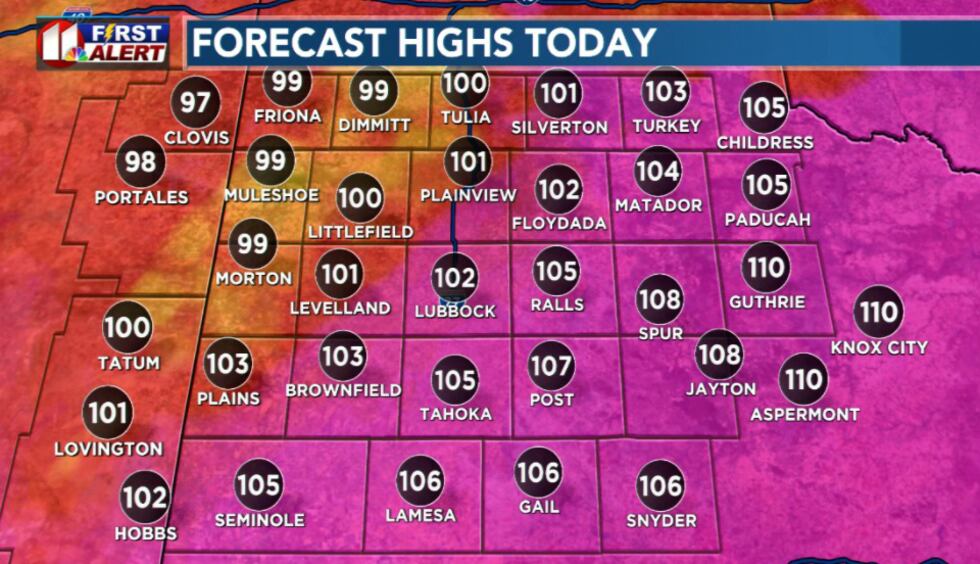 This afternoon, things will become cloudy and our storm chances will increase. Partly to mostly cloudy skies are expected with widespread showers starting in the northwestern part of the viewing area.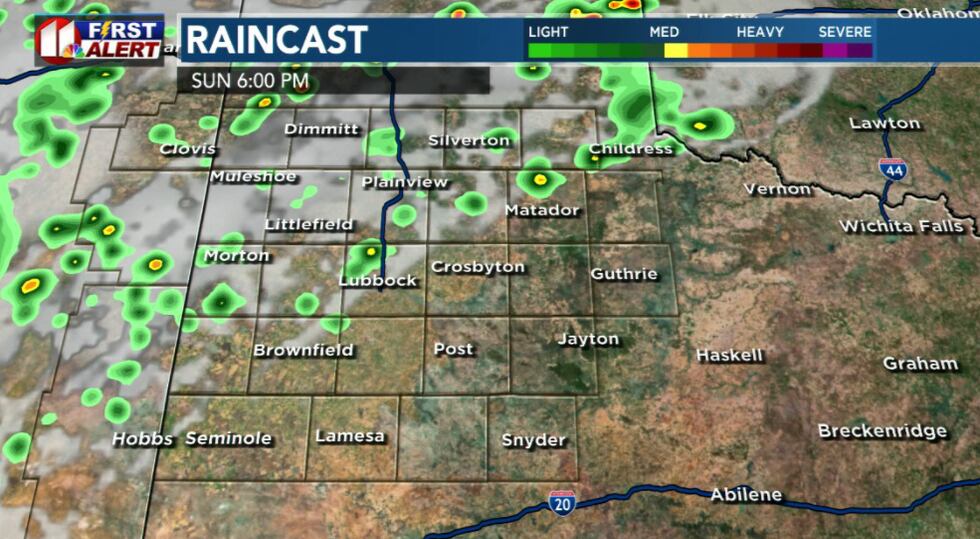 A cold front is expected this evening, which will make Monday's high temperatures cooler. High's Monday will be in the upper 80s, with partly cloudy skies. Northeast winds will be around 15 to 20 mph throughout the day. Monday evening the chance for showers will return.
Tuesday temperatures will climb back into the 90s. Once we get to Wednesday, conditions will dry out across the area, and highs near triple digits will return for most.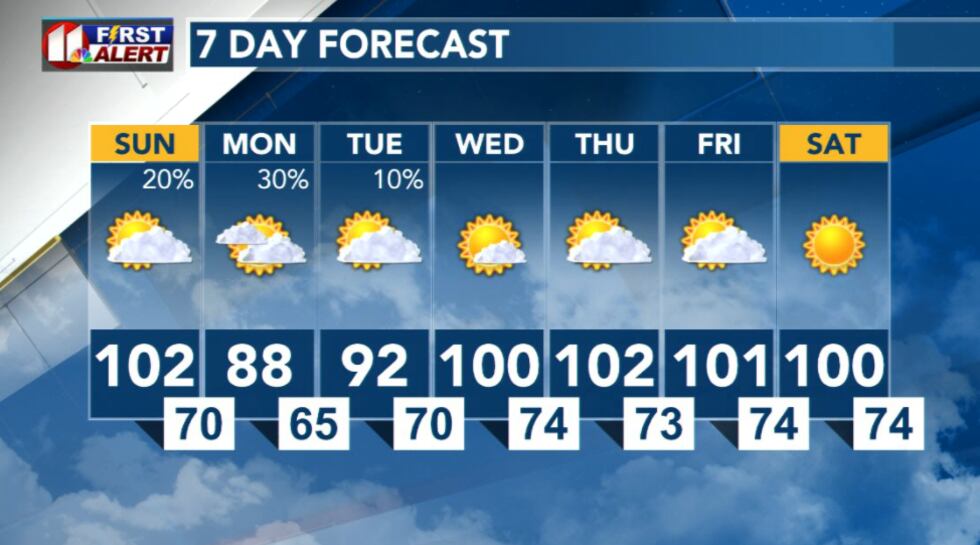 Copyright 2023 KCBD. All rights reserved.