FAWD: Dangerous temperatures today
Published: Aug. 11, 2023 at 6:05 AM CDT
|
Updated: Aug. 11, 2023 at 12:33 PM CDT
LUBBOCK, Texas (KCBD) - Extreme heat could prove to be hazardous to folks outdoors today, as temps soar to the mid-to-upper 100s in the area.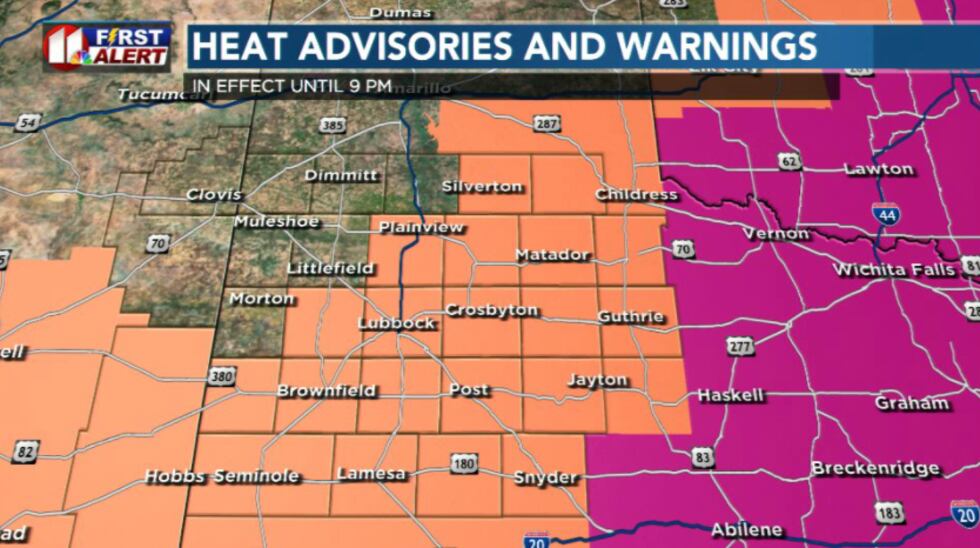 High temps today range 100 in the NW to 111 in the E, with highs in Lubbock around 106 today.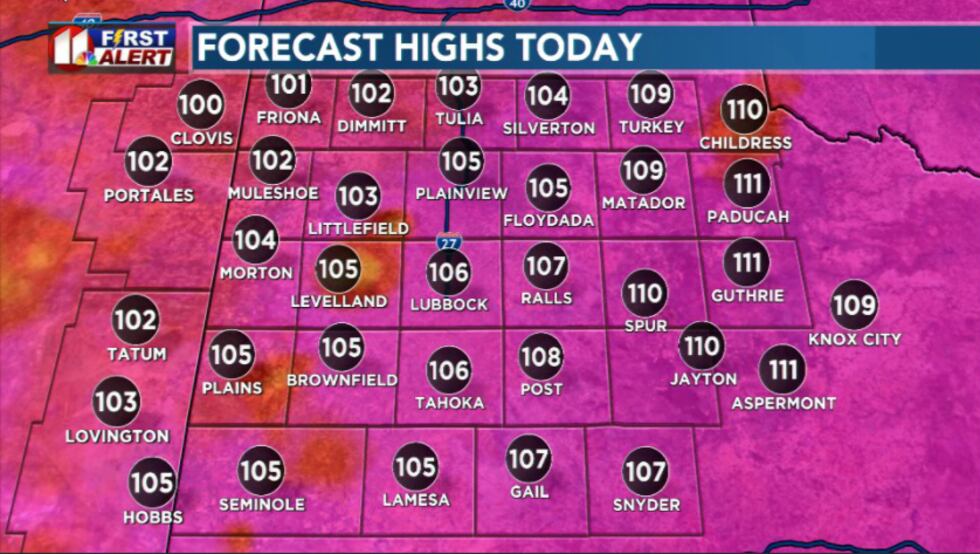 Hydration and frequent shade/AC breaks are vital for folks outdoors, especially in "hot spot" locations like tracks, turf fields, and playgrounds, where the apparent temperature can range 10 to 20 degrees higher than the ambient air temperature.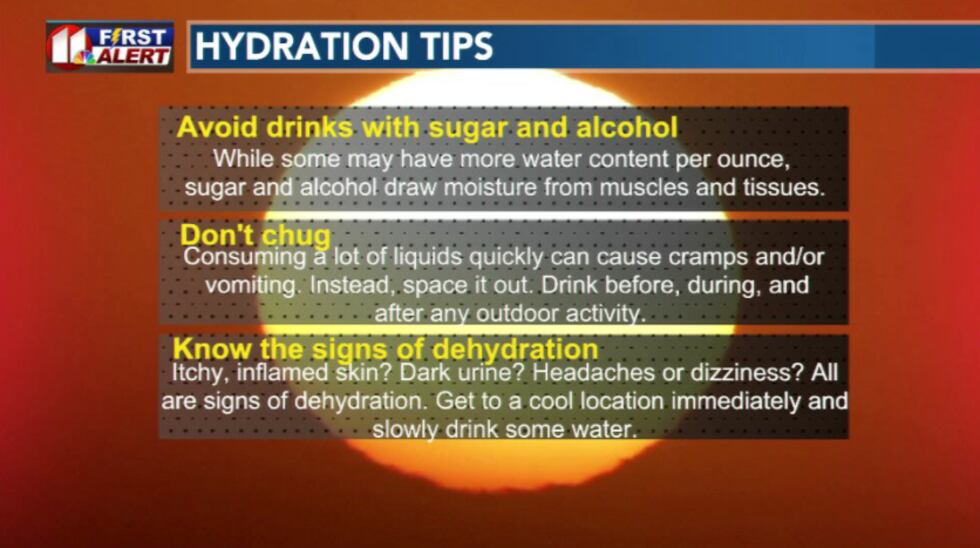 Storm chances once again in the evening and overnight, again mostly toward the northeast and east. At the moment these are expected to be non-severe, but could be updated with marginal risk later in the day.
Triple digit highs continue, but back off until we eventually hit the low 90s, with (albeit slight) rain chances lingering for a few days as well.
Copyright 2023 KCBD. All rights reserved.