Thunderstorm potential tonight
Published: Aug. 10, 2023 at 8:19 AM CDT
|
Updated: Aug. 10, 2023 at 12:35 PM CDT
LUBBOCK, Texas (KCBD) - Better thunderstorm chances tonight with marginal severe risk, especially toward the eastern part of the area. Temps today crank up in the late morning thanks to mostly clear skies, topping out in the triple digits once again.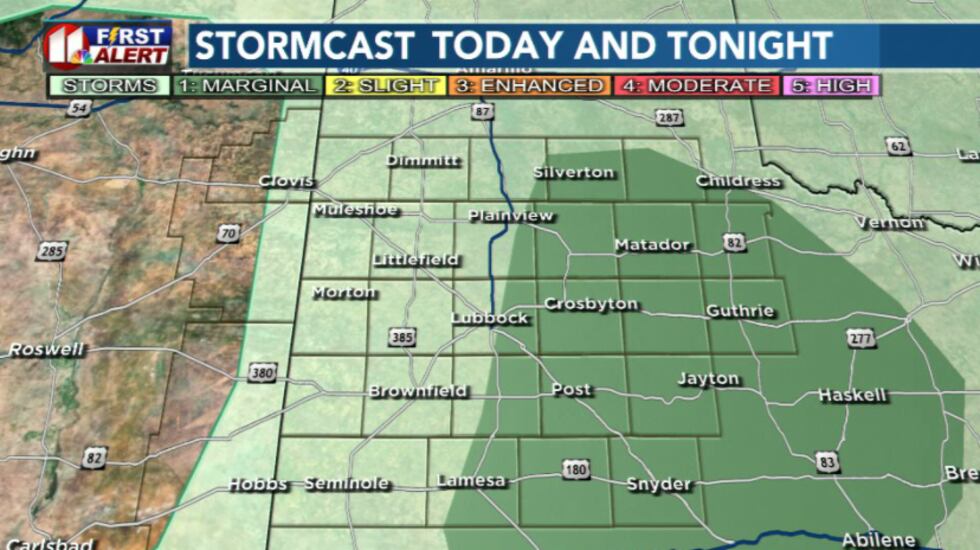 In the late afternoon and evening, thunderstorms are expected to initiate and migrate through the area, with some severe potential limited to 60 mph wind gusts and hail up to an inch. For the central and western parts of the area, rain chances are lower.
While we continue to ride the triple digit train for some time, rain chances hang on for a few days as well.
Copyright 2023 KCBD. All rights reserved.