More heat and rain chances
Published: Aug. 9, 2023 at 8:02 AM CDT
|
Updated: Aug. 9, 2023 at 12:42 PM CDT
LUBBOCK, Texas (KCBD) - As our pattern loosens, rain chances, while slim, stick around for several days, along with the triple digit highs. Today, leftover clouds and showers quickly exit the area, leaving skies mostly sunny throughout the day. At the surface, winds retain some westerly component, ranging from the SW to the NW, which will dry us out and keep things warm in the afternoon.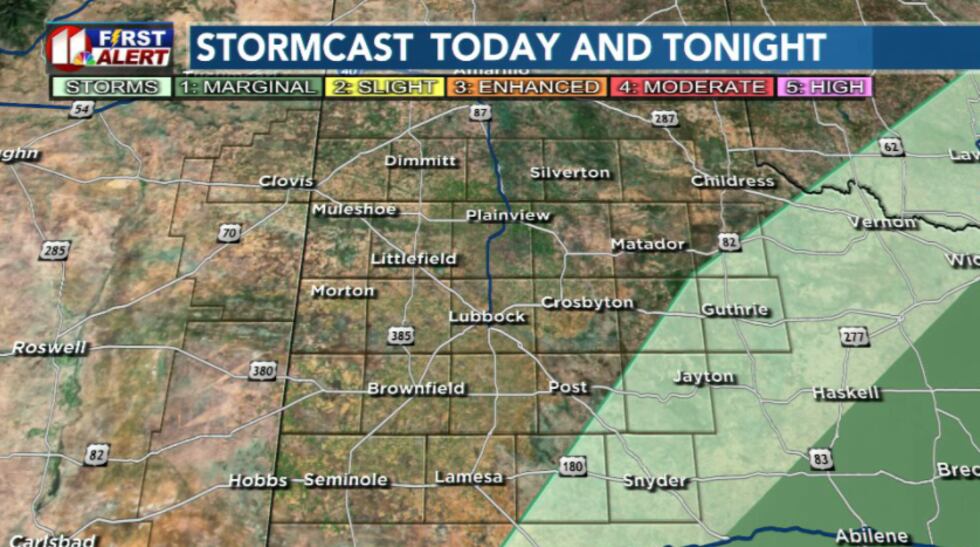 Moisture higher up could serve as fuel for showers and thunderstorms overnight, mostly to the SE though some lighter showers could crop up in the West.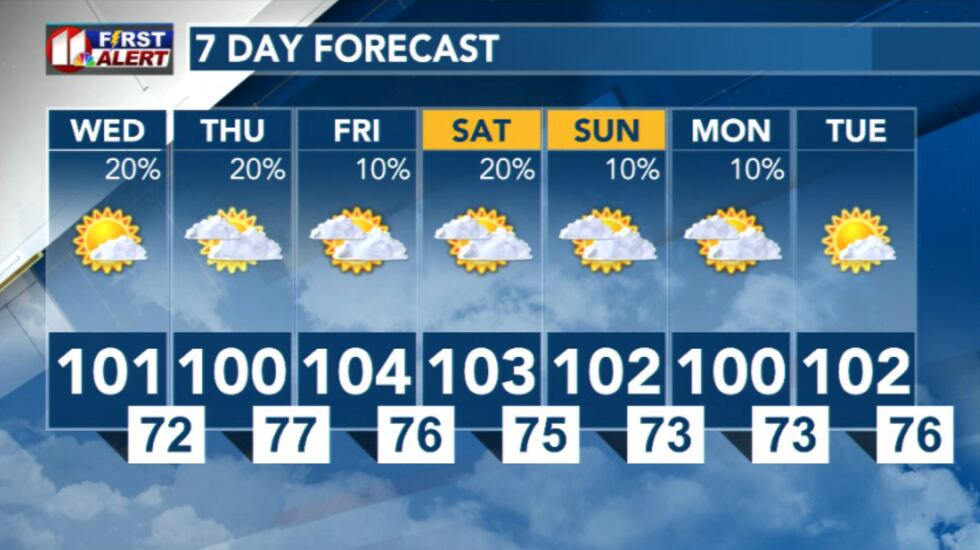 Rain chances stay mixed into the forecast for several days, though only ranging 10%-20% at the moment, mostly evenings and overnights.
Copyright 2023 KCBD. All rights reserved.