Warm tonight with slight chance of showers
Published: Aug. 8, 2023 at 4:59 PM CDT
|
Updated: Aug. 8, 2023 at 10:28 PM CDT
LUBBOCK, Texas (KCBD) - We may see moisture across the area throughout the night. The best chance for Lubbock to get rain will be around midnight.
It will be cloudy and warm tonight with overnight temperatures for some of us in the 80s. Here in Lubbock, we are expecting mid-70s with southwest winds around 10 mph.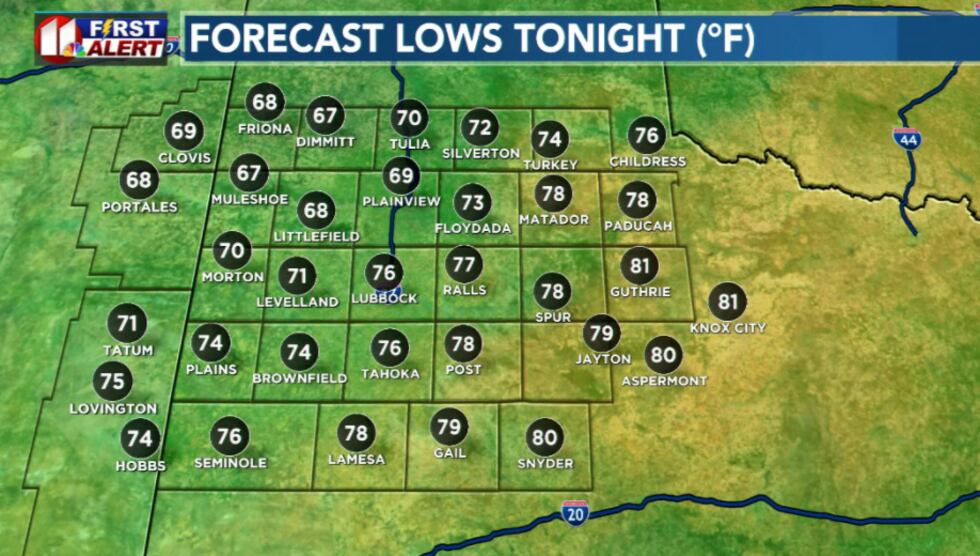 Wednesday will be another triple-digit day for most of us with sunny skies. High temperatures will be near 103° with west winds around 10 to 15 mph.
Wednesday evening will be mostly clear and dry. Northeast winds will be around 10 to 15 mph in the evening then become east after midnight. Overnight temperatures will be a bit cooler in the lower 70s.
Thursday evening the chance for showers returns. Friday will be the hottest day of the week with temperatures near 105°. Saturday and Sunday will be the next best chance for good moisture across the area. Monday evening may bring some isolated showers, while things begin to dry out Tuesday. As of right now triple digits are expected throughout the rest of this seven-day forecast.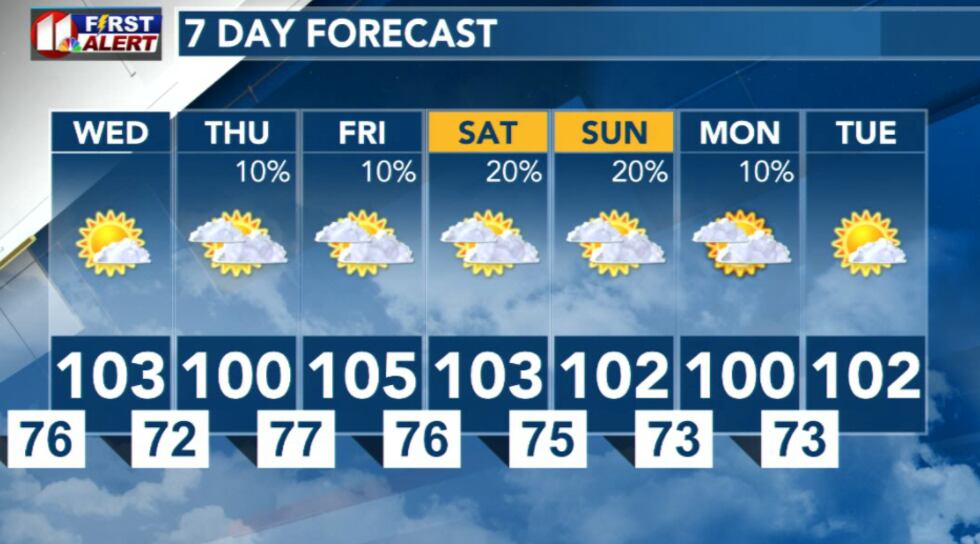 Copyright 2023 KCBD. All rights reserved.