Storm Potential Tonight Following Hot Temps This Afternoon
Published: Aug. 8, 2023 at 8:05 AM CDT
|
Updated: Aug. 8, 2023 at 12:35 PM CDT
LUBBOCK, Texas (KCBD) - More intense heat across the area this afternoon, with increased heat threat toward the E and SE. Some leftover showers and cloud cover hang around and dissipate throughout the morning and early afternoon, with plenty of daytime heating and SW/W winds to warm and dry us.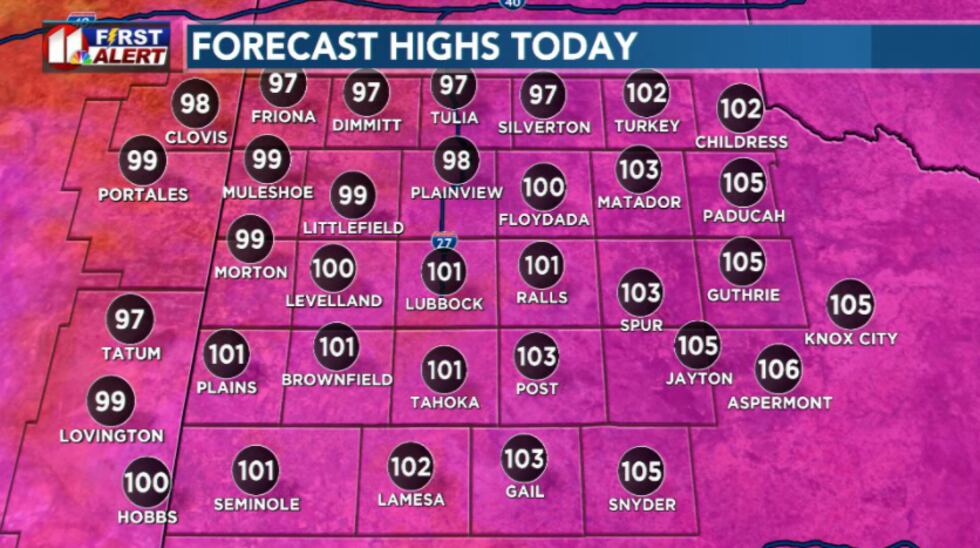 In the late afternoon/evening, some isolated thunderstorms are expected to initiate to the north of our area and move toward the SE. Some could reposition for central parts of the area, but Lubbock county's chances are lower, with most of the area of interest in the NE and E.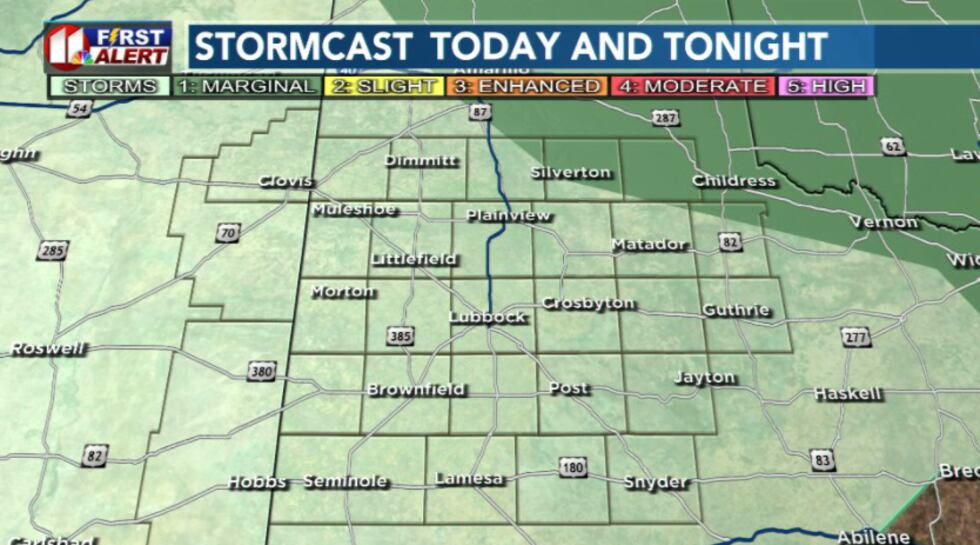 Triple digit high temps continue for several days, with mixed partly cloudy skies and warm overnight lows very consistent across the week. Slight rain chances pick backup toward the weekend, starting Friday afternoon/evening.
Copyright 2023 KCBD. All rights reserved.