Extra Hot Today with More Rain Chances Tonight
Published: Aug. 5, 2023 at 8:22 AM CDT
|
Updated: Aug. 5, 2023 at 2:11 PM CDT
LUBBOCK, Texas (KCBD) - Temps today get even hotter, with triple digits across the board for highs with some storm potential tonight. Skies today are partly cloudy, with SW winds brining hot and dry air into the area. With these hot conditions, some parts of our area are under a heat advisory.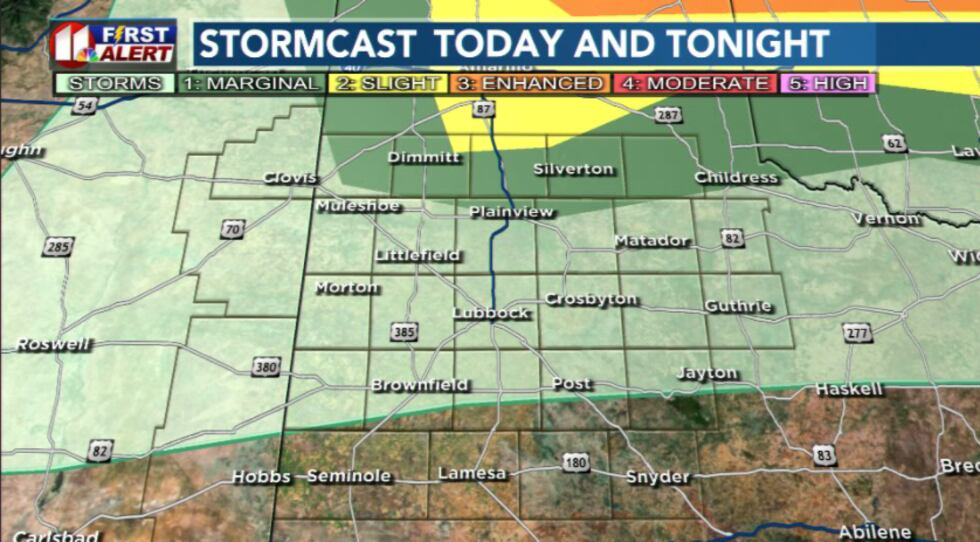 A minor boundary will move through in the overnight hours, bringing potential thunderstorms to our northern counties and slightly cooler temps for Sunday and Monday, dropping the highs down to the upper 90s. Some more slight rain chances for Monday and Tuesday, as highs begin to climb again, hitting low 100s for Tuesday and topping at 105 for Wednesday.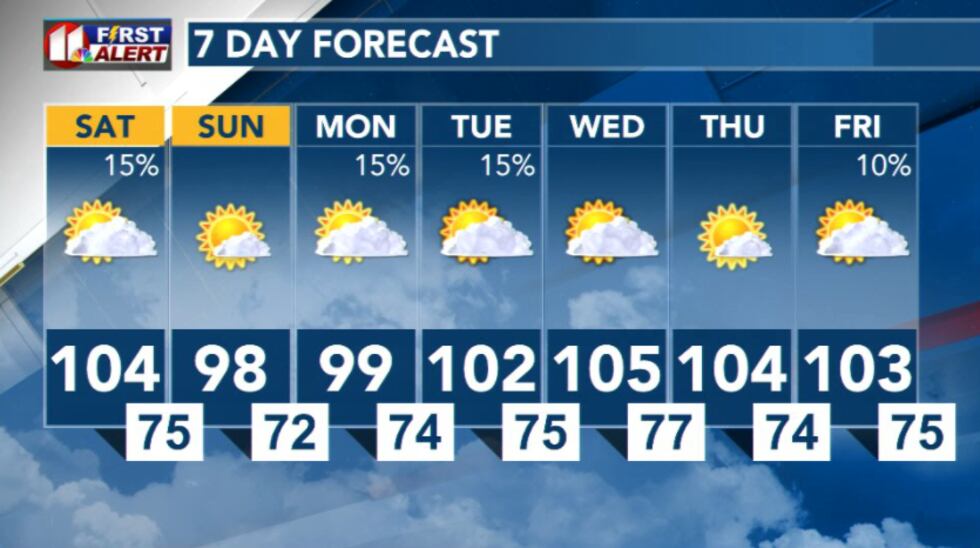 Copyright 2023 KCBD. All rights reserved.