Hot Today, Slim Chances for Precip Tonight
Published: Aug. 4, 2023 at 8:01 AM CDT
|
Updated: Aug. 4, 2023 at 12:55 PM CDT
LUBBOCK, Texas (KCBD) - Temps a tad higher today, with Lubbock expecting about 102. Others around the area range high temperatures from upper 90s to mid 100s. Some light sprinkles in the northern counties this morning quickly dissipate as skies clear toward the afternoon.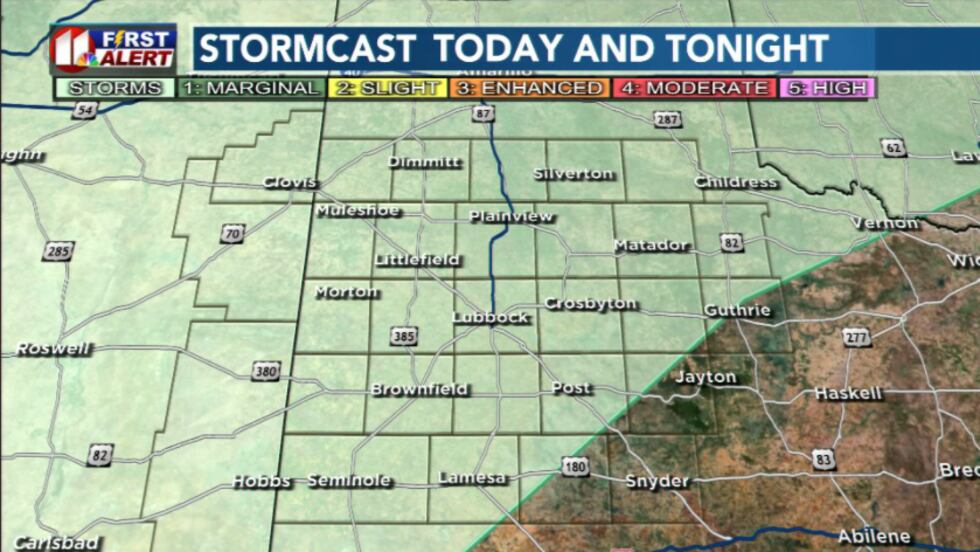 Some cloud cover and possible scattered thunderstorms are expected to build in the west, though chances are slim, and coverage would be very isolated.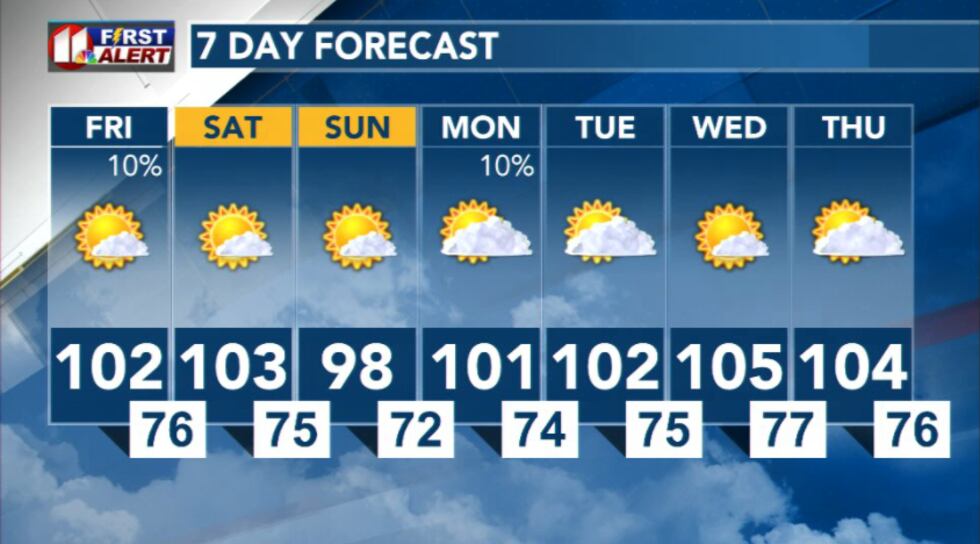 Temps continue to ramp up into the weekend, toping out the week at about 103 for Saturday, with a very slight cool down Sunday dropping us back to the upper 90s and encouraging rain chances Monday. Then temps get out of control, jumping back to the low triple digits Monday and Tuesday, then up to 105 Wednesday.
Copyright 2023 KCBD. All rights reserved.