Published: Aug. 2, 2023 at 4:53 PM CDT
|
Updated: Aug. 2, 2023 at 10:42 PM CDT
LUBBOCK, Texas (KCBD) - This evening there is an extremely slight chance for isolated showers in the northwestern part of the viewing area. If any develop, we expect these showers to stay confined to the Texas/New Mexico state line.
Overnight temperatures will be in the mid-70s with partly cloudy skies. South winds will be around 10 to 15 mph.
Thursday will be sweltering with some parts of the viewing area seeing temperatures near 106° or more. High temperatures here in Lubbock will be near 102° with lots of sunshine. South winds will be around 10 to 15 mph.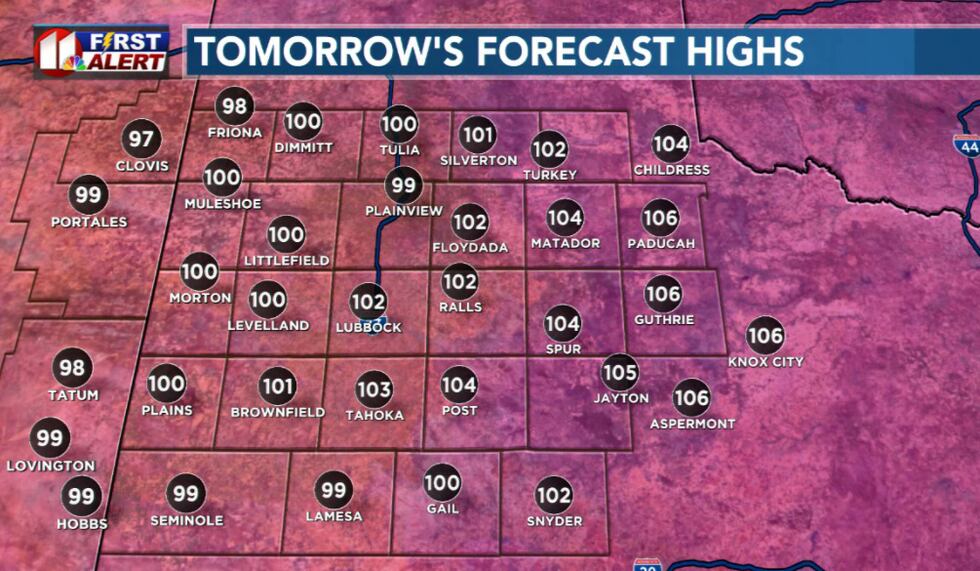 Friday will be very similar to Thursday with triple digits and south winds between 10 and 15 mph. Saturday and Sunday look similar too with highs near 103° and sunny skies. Temperatures are expected to cool down Monday into the upper 90s, with increased storm chances. Monday will have the best chance for isolated showers and storms across the area as of right now. Tuesday evening and Wednesday evening may bring a few showers and storms too. Wednesday triple digits are expected to return, unfortunately.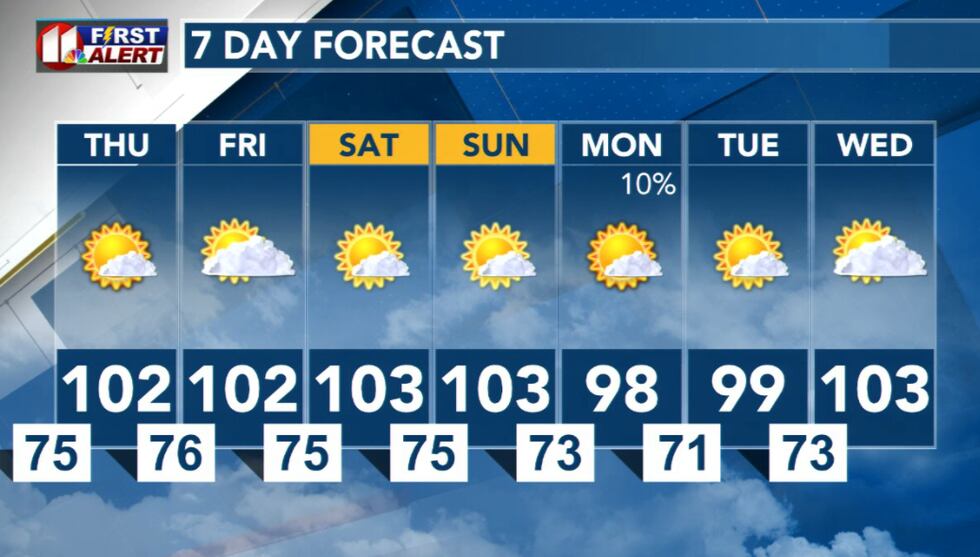 Copyright 2023 KCBD. All rights reserved.