Afternoon showers today, dry, hot tomorrow
Published: Aug. 1, 2023 at 4:53 PM CDT
|
Updated: Aug. 1, 2023 at 10:52 PM CDT
LUBBOCK, Texas (KCBD) - A few isolated showers are beginning to develop along the Texas/ New Mexico border. As of 4:45 p.m., they remained outside of the viewing area but were pushing east.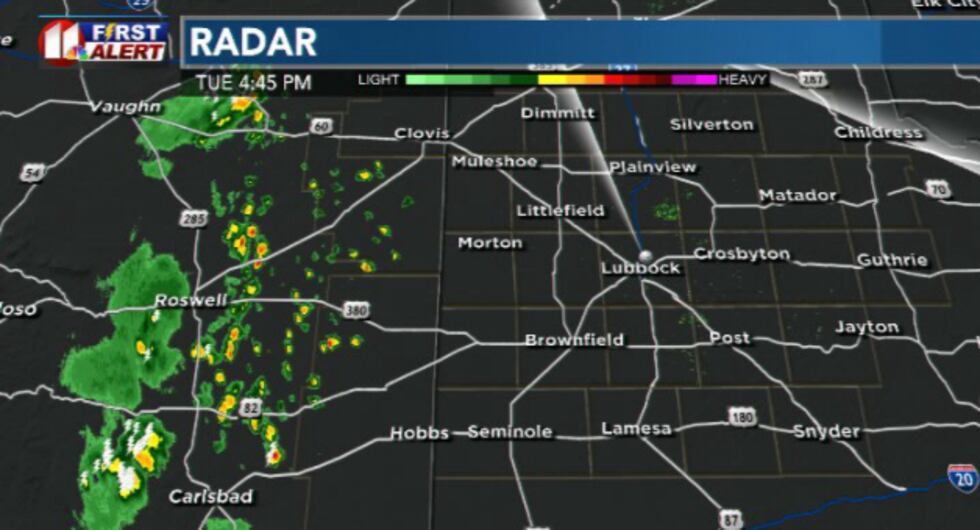 If these storms do develop within our viewing area they are expected to die down by midnight.
Overnight temperatures will be in the mid-70s. It has been partly cloudy this evening but after midnight we are expecting mostly clear skies. South winds will be around 10 to 15 mph.
Wednesday will be hot again with high temperatures near 100°. Sunny skies are expected once again with south winds around 10 to 15 mph.
For Thursday, Friday, and Saturday things are expected to be fairly similar. High temperatures in the lower 100s with sunny skies. Thursday and Friday will have south winds around 10 to 15 mph. No moisture is expected in the forecast for these days. Sunday evening is expected to bring some moisture to the area. Monday and Tuesday of next week temperatures are expected to be in the 90s finally.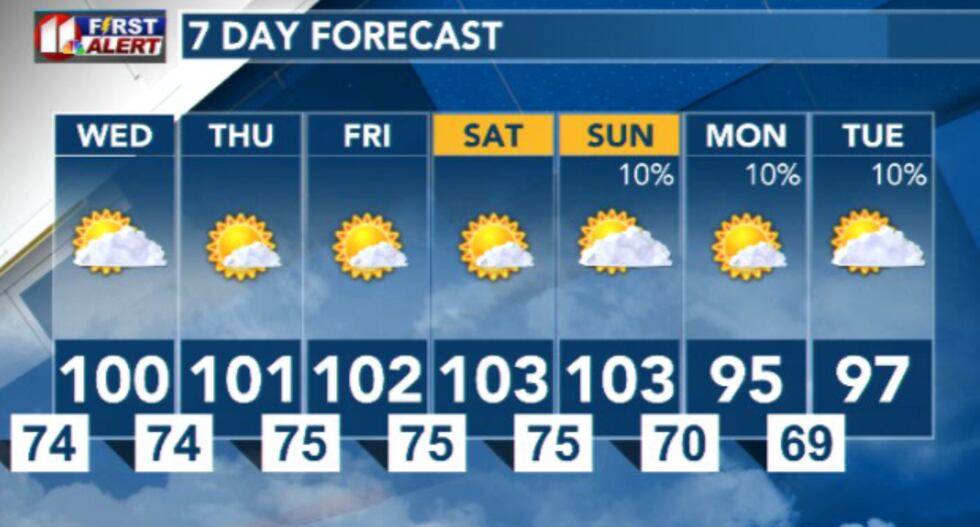 Copyright 2023 KCBD. All rights reserved.