Published: Jul. 31, 2023 at 7:16 AM CDT
|
Updated: Jul. 31, 2023 at 1:00 PM CDT
LUBBOCK, Texas (KCBD) - More triple digits expected for this week. Upper 90s and low 100s across the area, with temps picking up slightly in the middle of the week. Conditions remain mostly sunny and dry for several days, with SW winds bringing desert air which aid in the discomfort. Precip chances are near-zero here in Lubbock, though potential for a thin sprinkle is possible in the NE towards the end of the week.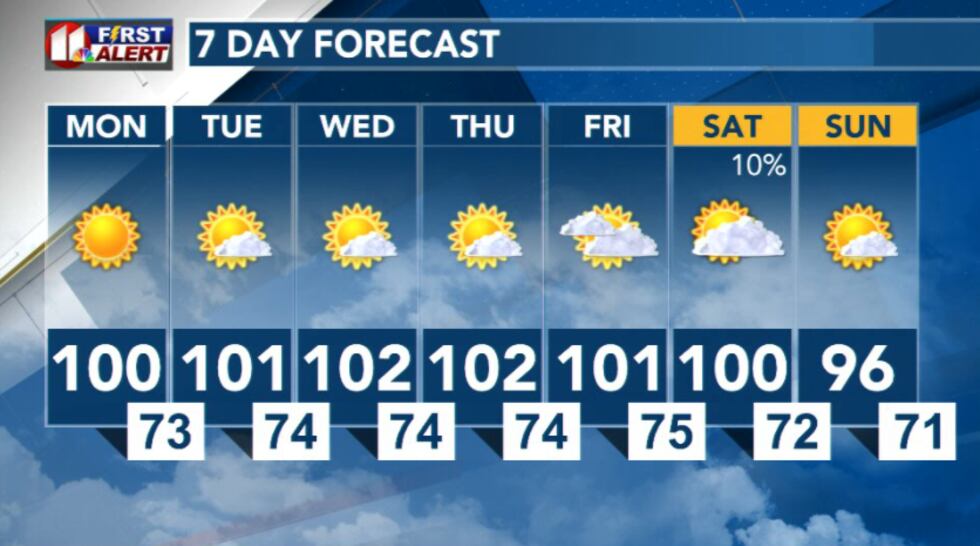 For us, rain chances don't reappear until Friday night and Saturday morning, as a cooling boundary moves through overnight, which could kick up a shower or two across the area. The "less-hot-front" is expected to drop Saturday's temps slightly to the mid 90s.
Copyright 2023 KCBD. All rights reserved.