Expect triple digits the rest of the week
Published: Jul. 31, 2023 at 4:56 PM CDT
|
Updated: Jul. 31, 2023 at 10:43 PM CDT
LUBBOCK, Texas (KCBD) - Tonight will be warmer with temperatures in the mid-70s for the overnight lows. The eastern part of the viewing area may see overnight lows near 80°. South winds will be around 10 to 15 mph.
Tuesday will be hot again with high temperatures near 102° and mostly sunny skies. South winds will be between 10 and 15 mph for most of the day.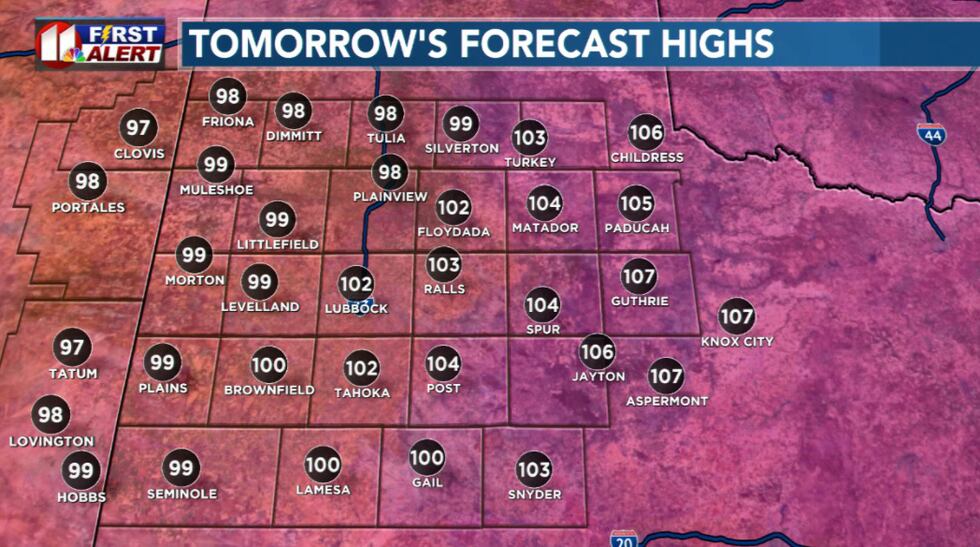 For the rest of the week expect sunny to mostly sunny skies throughout the day. High temperatures here in Lubbock are expected to be above 100° until Sunday. The good news is there may be some moisture in our forecast going into the weekend. South winds will be persistent for most of the week. Tuesday and Wednesday will be a little breezier with wind speeds near 15 and 20 mph. Overnight low temperatures will vary from lower 70s to mid-70s throughout the week.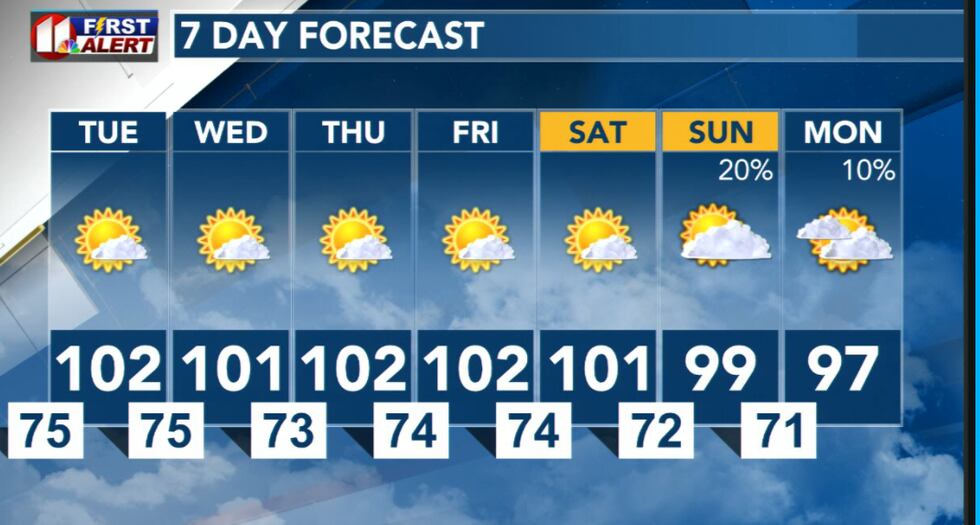 Copyright 2023 KCBD. All rights reserved.