Temperatures Upper 90s / Low 100s for Several Days
Published: Jul. 27, 2023 at 8:24 AM CDT
|
Updated: Jul. 27, 2023 at 12:48 PM CDT
LUBBOCK, Texas (KCBD) - Temps over the next few days are expected to hang around the upper 90s and low 100′s for several days, edging upward starting Monday. Conditions are going to be very similar: mostly clear skies, SW winds, low humidity, and near-zero rain chances, though some immeasurable sprinkles could occur in our NE counties in the mornings.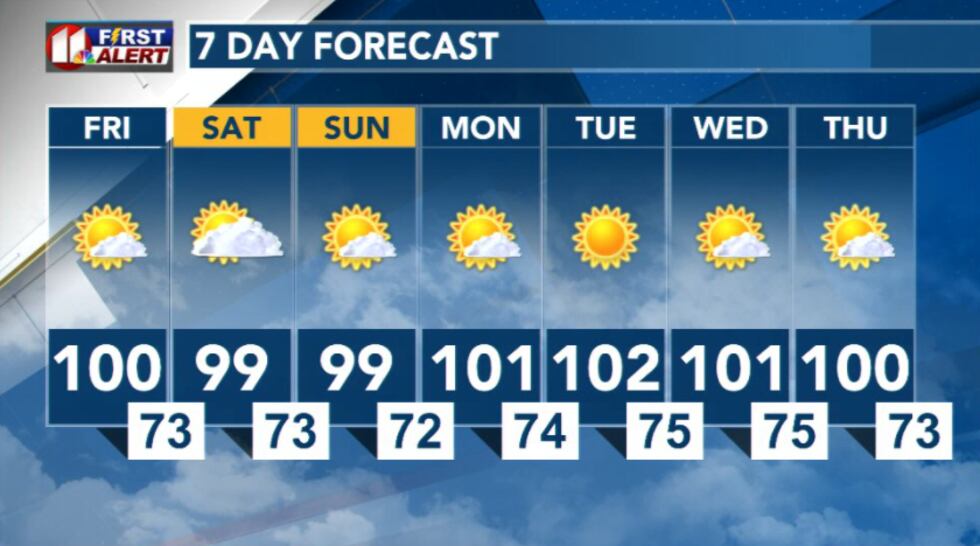 Off of the caprock, temps are a expected to be a few degrees higher. Overall, highs trend slightly warmer beginning Monday as the dominant high pattern shifts slightly. Overnight lows mainly in the 70s, decreasing for a few days.
Copyright 2023 KCBD. All rights reserved.