Thunderstorms Overnight Tonight and Tomorrow
Published: Jul. 21, 2023 at 8:28 AM CDT
|
Updated: Jul. 21, 2023 at 12:32 PM CDT
LUBBOCK, Texas (KCBD) - Thunderstorms possible this evening for our area, though only a very small portion of our NW counties are expecting potential threats.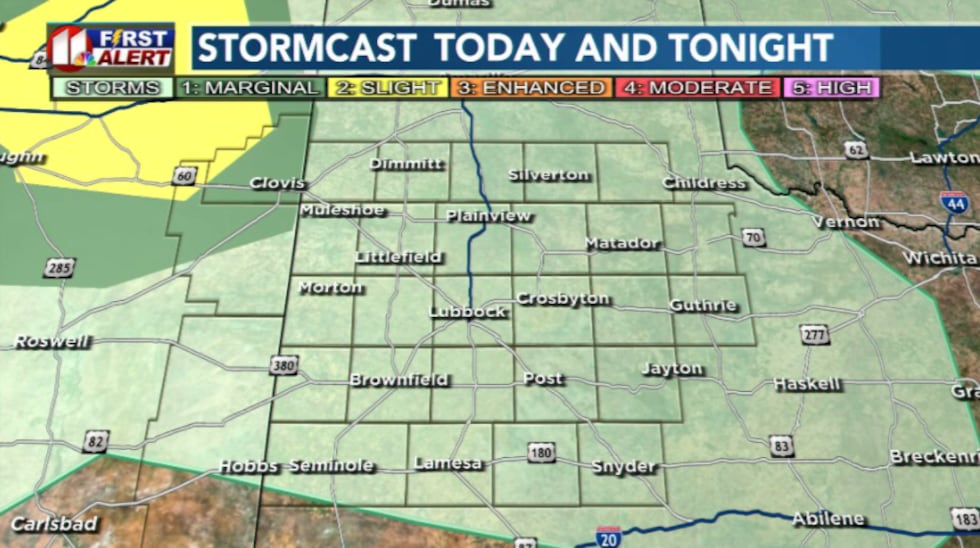 Morning cloud cover clears out in the mid afternoon, and by late afternoon and early evening, isolated storms are possible in our northern central counties, before a cluster of thunderstorms roll through in the overnight hours and into Saturday morning.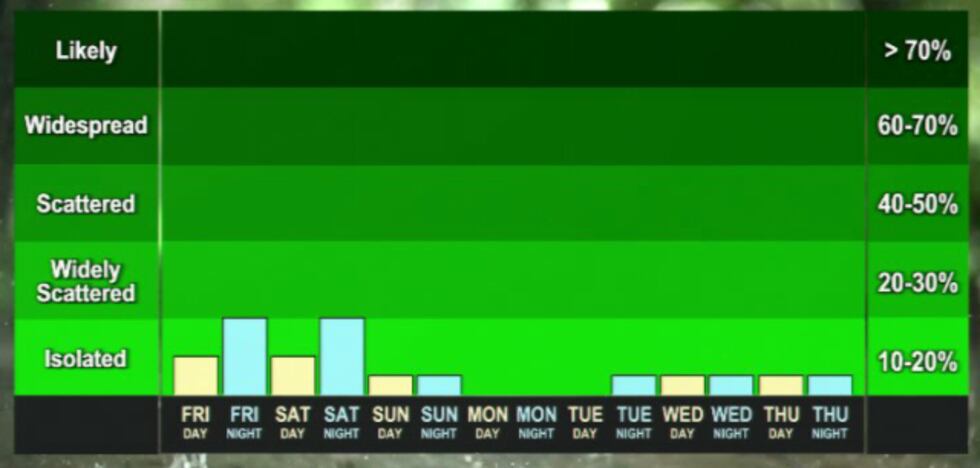 A similar timeline is expected for Saturday: morning cloud cover clears in the afternoon, and thunderstorms roll through in the evening that continue into Sunday morning. All of these potential showers and storms come behind a minor cooling boundary which leaves our high temps today several degrees lower, ranging the 90s. Temps Saturday are even lower, expecting low 90s here in Lubbock. From there, temps unfortunately begin to climb, hitting upper 90s Sunday and low 100s throughout the work week.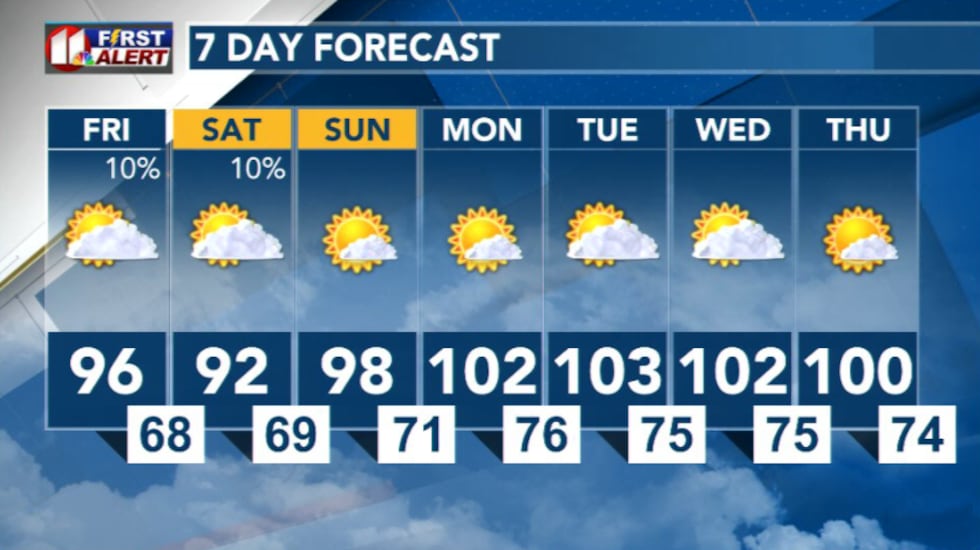 Copyright 2023 KCBD. All rights reserved.