Published: Jul. 19, 2023 at 8:05 AM CDT
|
Updated: Jul. 19, 2023 at 1:04 PM CDT
LUBBOCK, Texas (KCBD) - The heat is on in Lubbock again along with much of the southern continental US, with triple digit temps bringing heat advisories and warnings for millions of Americans.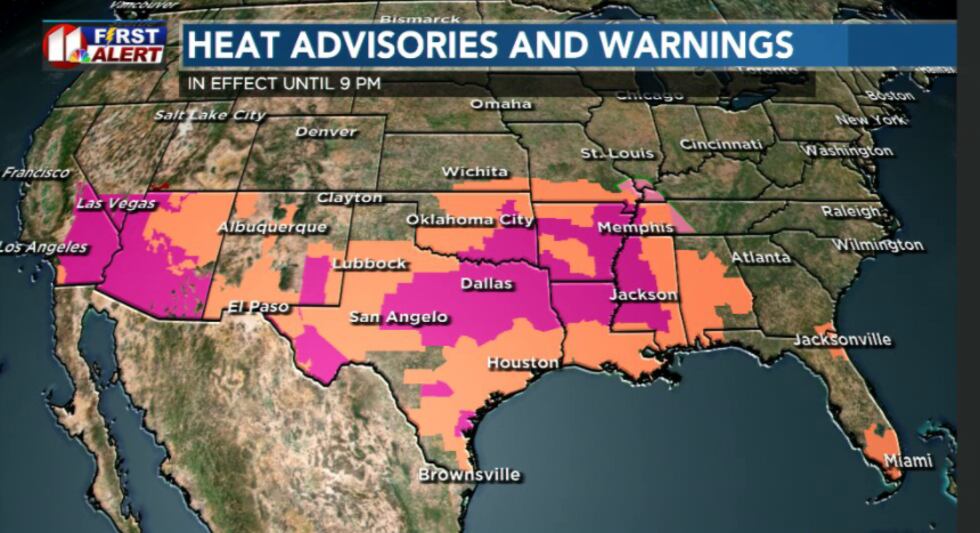 Highs today soar to the mid 100′s, with a high of about 106 expected here in Lubbock. Mostly clear skies means lots of daytime heating, and breezy SW winds keep warm, dry air flowing at the surface, further aiding excessive warming.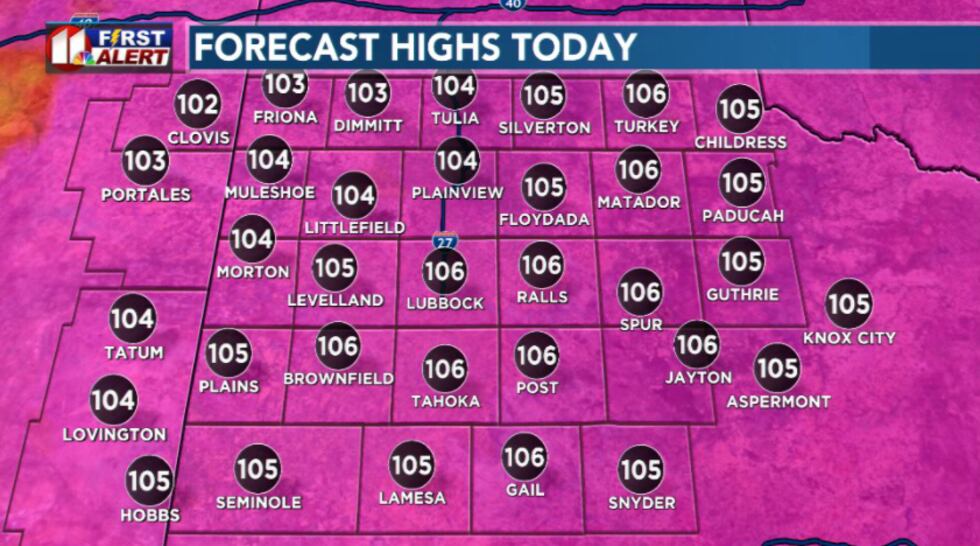 Thankfully, temps pull back slightly each day, dropping to low 100s Thursday, mid 90s Friday, and low 90s Saturday. Some slight rain chances Friday and Saturday, before temps begin to rise again. By Sunday, highs are back to the upper 90s, and the next work week begins with triple digits.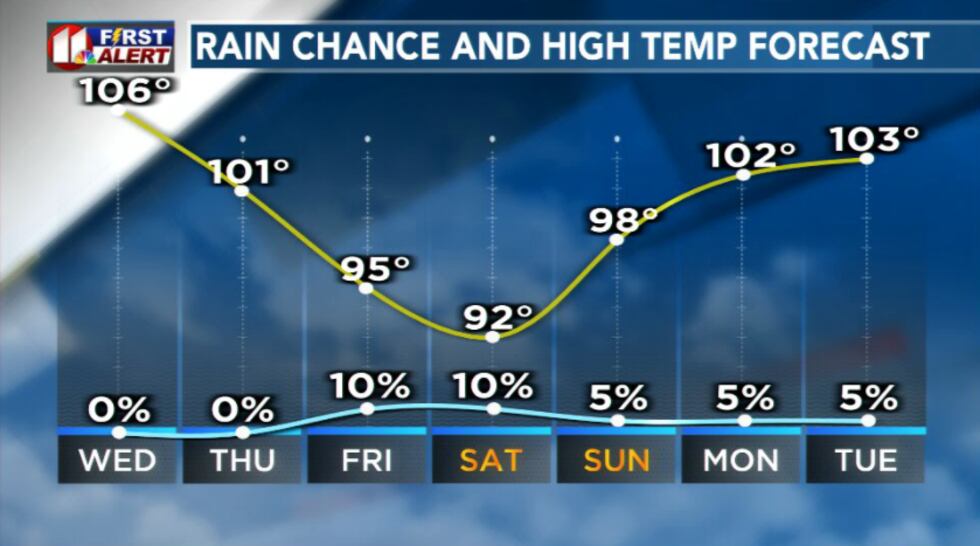 Copyright 2023 KCBD. All rights reserved.