Published: Jul. 12, 2023 at 8:23 AM CDT
|
Updated: Jul. 12, 2023 at 10:10 AM CDT
LUBBOCK, Texas (KCBD) - A heat advisory is in effect until 9 pm for much of the area, as temperatures are expected to reach the mid 100′s today.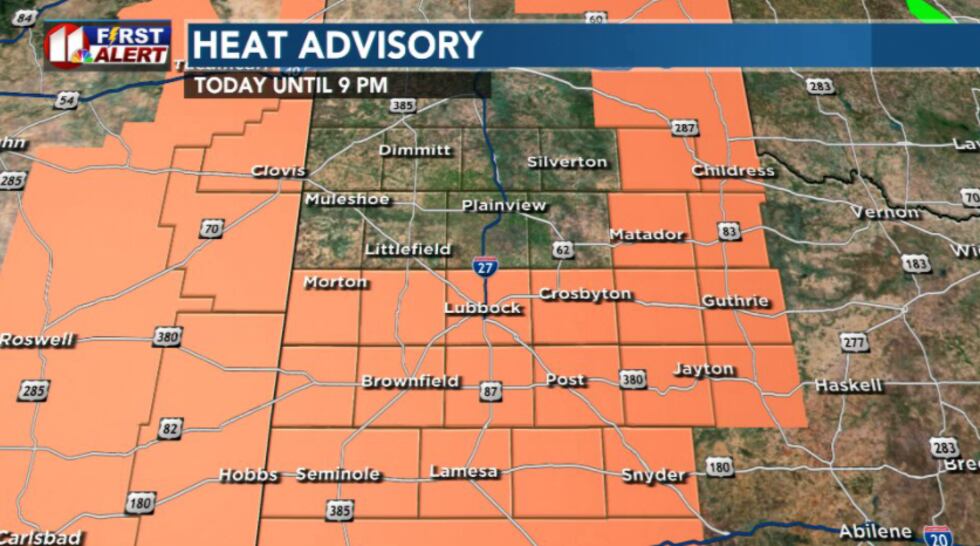 While we do have a small chance of thunderstorms in the afternoon and evening, like yesterday, it is likely atmospheric conditions will undermine storm potential. The largest threat today is severe heat, which poses dangers of heat exhaustion, heat stroke, and even death.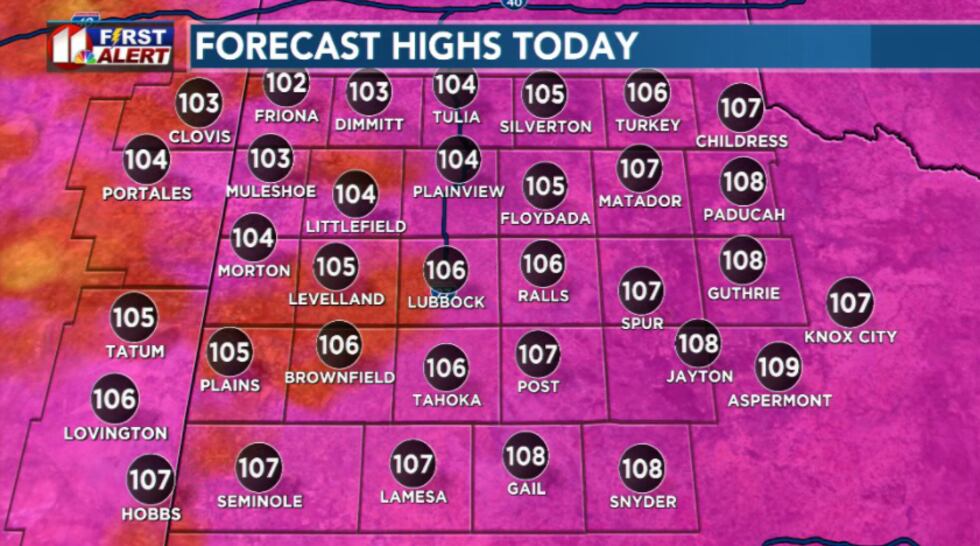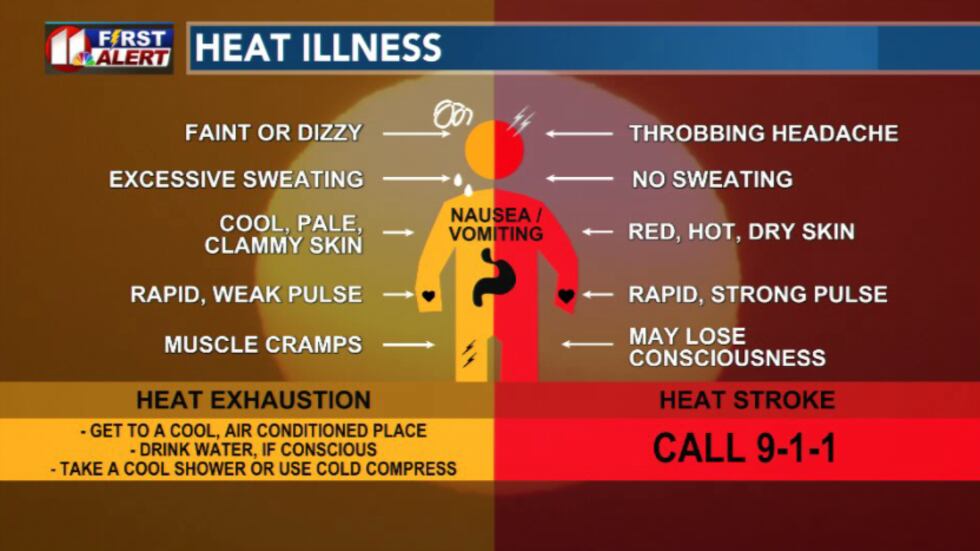 Hydration and frequent breaks in AC or shade are vital for those working outdoors, especially in hot spot areas like turf fields, asphalt, etc.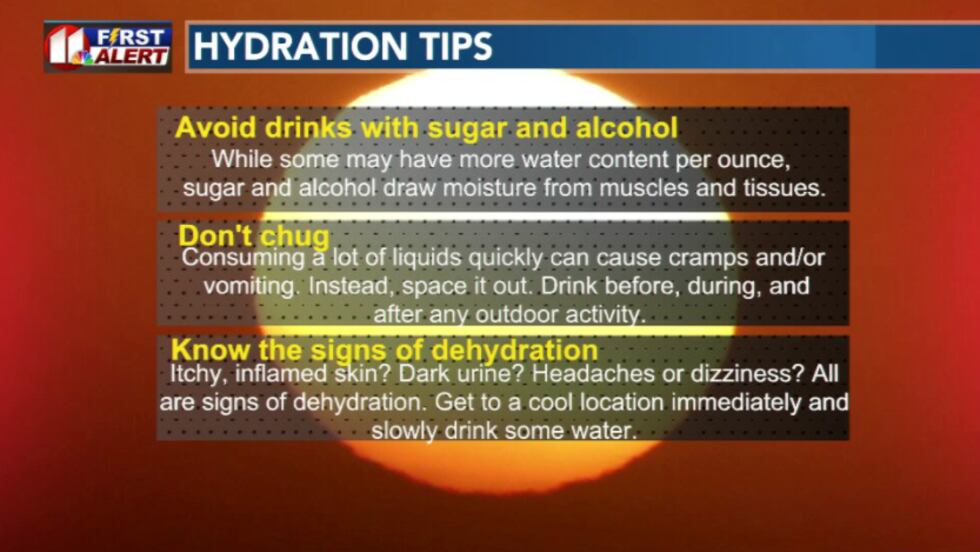 The high temps stay in the triple digits for a few more days, slowly backing off to the upper 90s by Saturday, and shockingly lower 90s for Sunday. Rain chances continue for several days, though consistently very slim.
Copyright 2023 KCBD. All rights reserved.