Severe storms rolling across the South Plains Friday night
Published: Jun. 30, 2023 at 8:02 AM CDT
|
Updated: Jun. 30, 2023 at 3:48 PM CDT
=====
LUBBOCK, Texas (KCBD) - Temps continue to slowly drop off today, with highs in the mid 90s and the potential for thunderstorms forming along a line later this afternoon and evening. Skies this morning mostly clear with cloud cover growing throughout the morning and afternoon. Highs today range from upper 80s in the NW to upper 90s in the SE. Lubbock expected to reach about 94.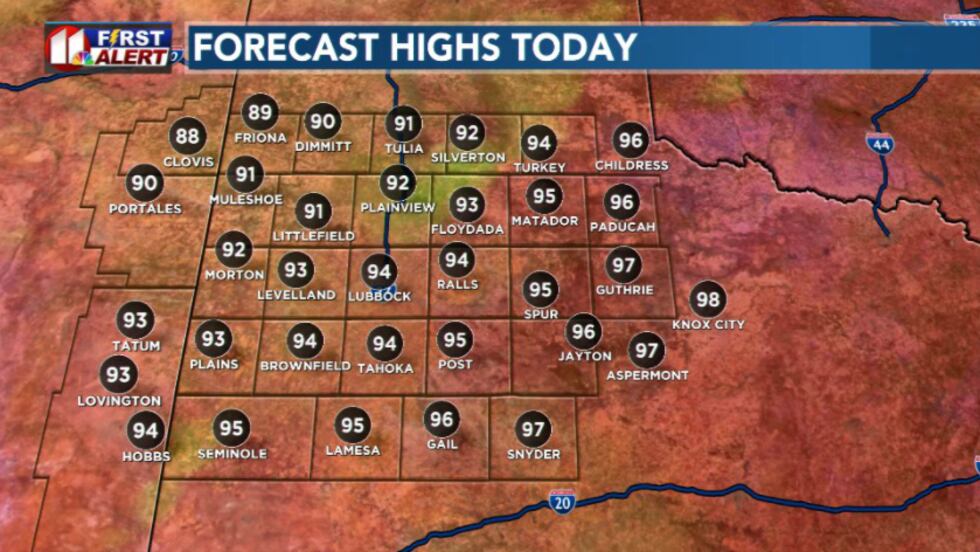 Storms begin to fire off in the west in the early afternoon and sweep through the area throughout the afternoon and evening. Some slight severe potential: for most of us, small hail up to an inch and winds gusting up to 60 mph. For the slight area, hail could be up to 2 inches and wind gusts up to 70 mph. Tornado threat is very low, but not impossible.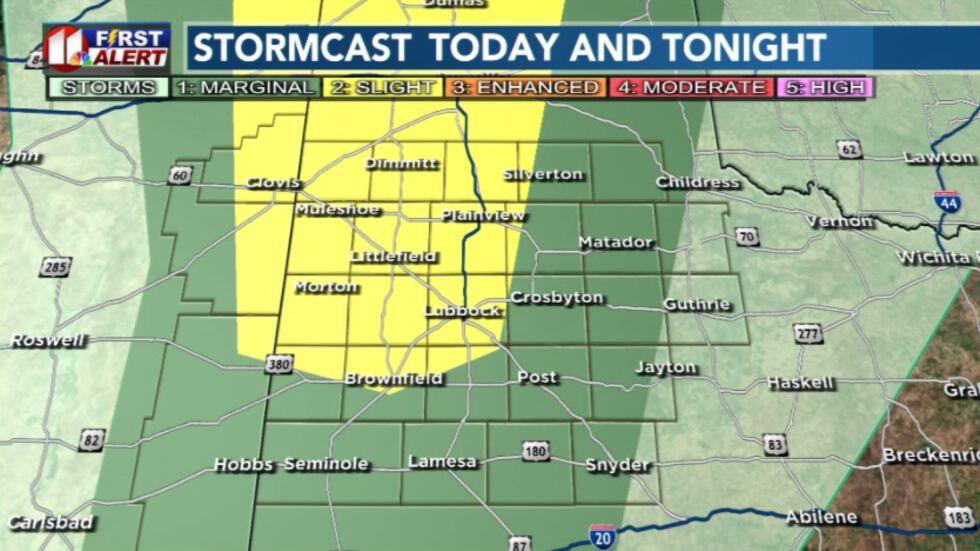 Thunderstorm chances continue for several days, though most prominent throughout the weekend. The good news for Independence day is that rain chances have decreased some. The bad news is that expected high temps have increased, now expected to be around 96.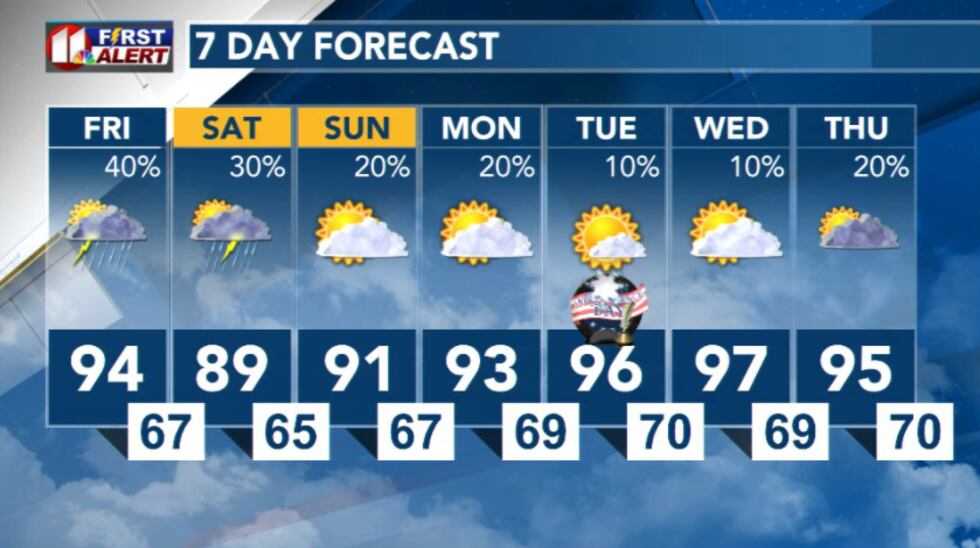 Copyright 2023 KCBD. All rights reserved.