Slightly cooler triple digits today
Published: Jun. 29, 2023 at 7:49 AM CDT
|
Updated: Jun. 29, 2023 at 12:47 PM CDT
LUBBOCK, Texas (KCBD) - Conditions still quite hot, though gradually dropping as we approach a potentially wet weekend. Today, highs range upper 90s to low 100s, expecting about 101 here in Lubbock. While not as hot, heat-related dangers still exist today, though not to the extent of issuing a heat advisory. Lows tonight range upper 60s and low 70s.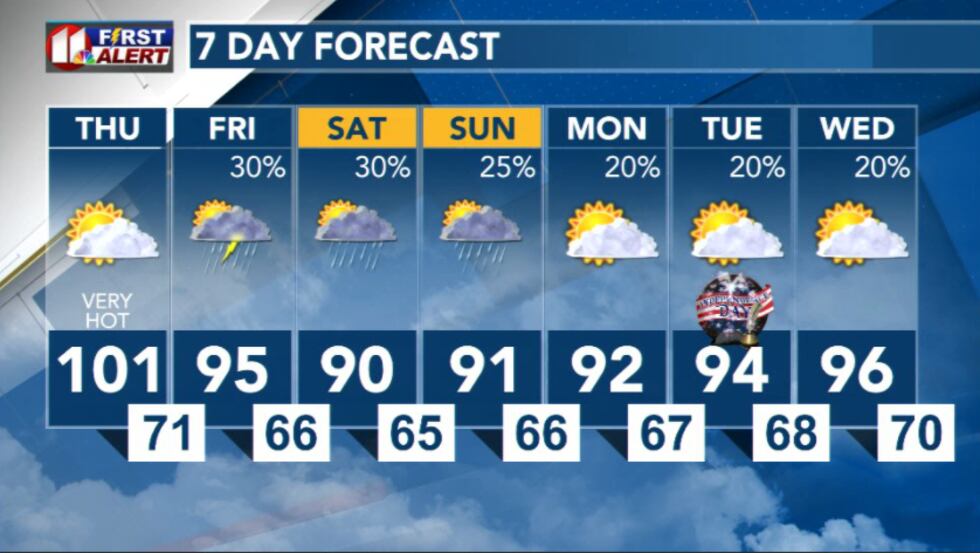 Highs continue to decrease, with upper 90s expected for tomorrow. In the afternoon and evening, a cooling boundary will move through and drop temps while kicking up thunderstorm chances, which will continue through the weekend with only low 90 highs. Independence Day is expected to be about 94.
Copyright 2023 KCBD. All rights reserved.