More severe thunderstorm potential this afternoon, evening
Published: Jun. 23, 2023 at 8:23 AM CDT
|
Updated: Jun. 23, 2023 at 1:28 PM CDT
LUBBOCK, Texas (KCBD) - The morning begins overcast and muggy, but as cloud cover exits and heating begins, temps jump up along with chances for severe thunderstorms. Today, high temperatures higher than yesterday, ranging mid 90s to low 100s, with Lubbock around 99 degrees.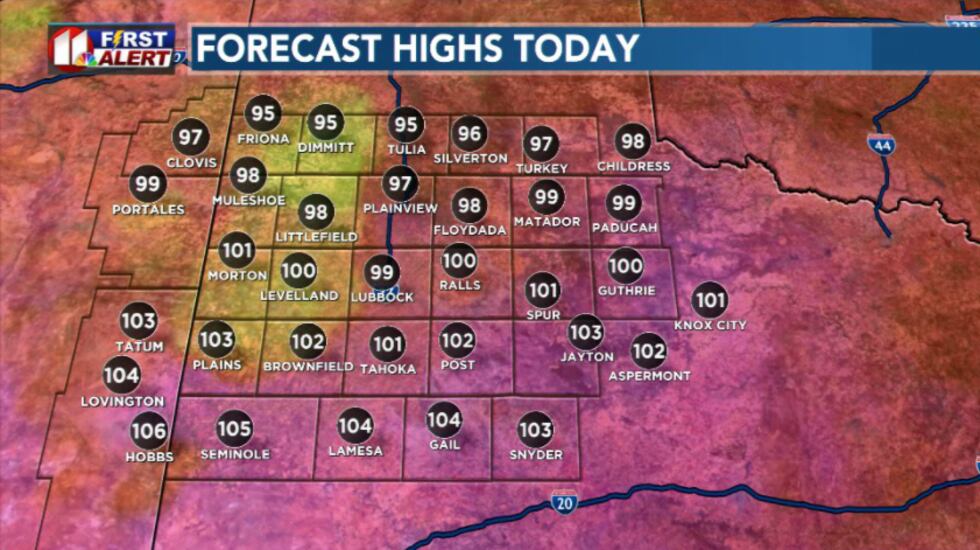 Thunderstorms are expected to initiate in the afternoon and more through the area throughout the evening, clearing up by Saturday morning. Heavier threats are expected for our northern counties, including hail up to 2 inches, wind gusts up to 70 mph. Tornado chance is very low, but possible. For counties in the marginal risk zone, hail up to an inch and wind gusts up to 60 mph are possible. Tornadoes unlikely.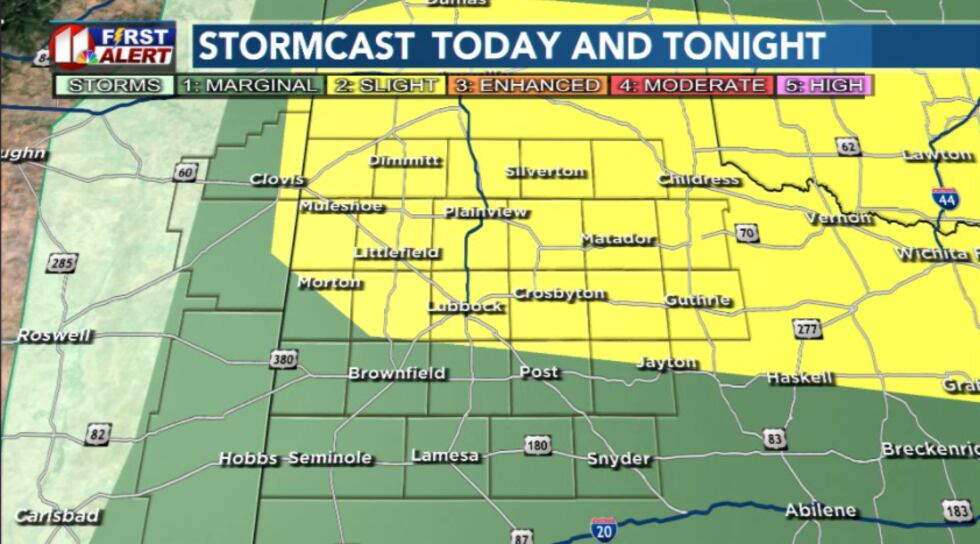 Temps soar for Saturday as we move into a blocking pattern, keeping hot and dry conditions for many days, with triple digit highs.
Copyright 2023 KCBD. All rights reserved.