South Plains could see summertime temps reaching triple digits
Published: Jun. 15, 2023 at 7:44 AM CDT
|
Updated: Jun. 15, 2023 at 12:52 PM CDT
LUBBOCK, Texas (KCBD) - Upper 90s temps throughout the week and weekend, with triple digits possible to start the work week.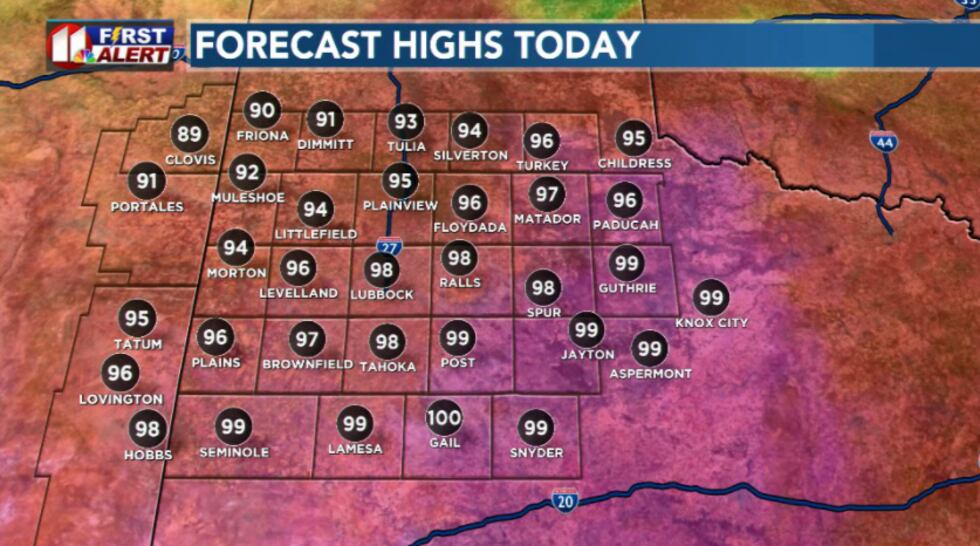 Winds this morning start from the southeast, maintaining air moisture, though by the end of the morning a dry air mass has moved in, turning winds more southwest or westerly and sending humidity plummeting in the early afternoon. The drying conditions, along with little cloud cover mean that heating today will be stout, as will be the case for the next several days.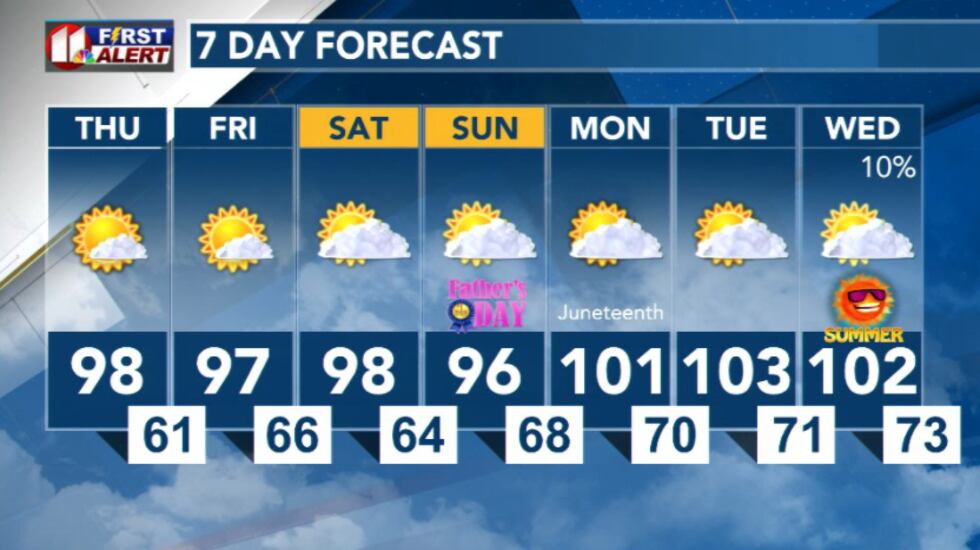 For Father's Day weekend: Friday, Saturday, and Sunday have similar temps, with partial cloud cover. By the start of the work week, temps surge again, giving us potential triple digits.
Copyright 2023 KCBD. All rights reserved.