Rainy Pattern Dries Up for the Weekend
Published: Jun. 6, 2023 at 6:36 AM CDT
|
Updated: Jun. 6, 2023 at 12:28 PM CDT
LUBBOCK, Texas (KCBD) - Leftover overnight showers clear up in the west, leaving a clear, sunny, and warm morning prime for popcorn showers in the afternoon. Highs today in the upper 70s and low 80s.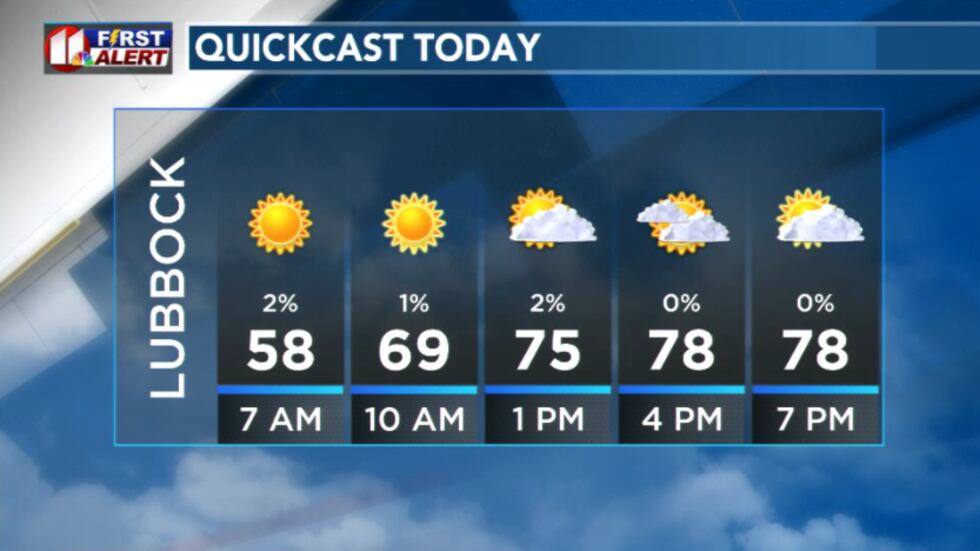 Clouds begin to populate the sky toward the end of the morning thanks to daytime heating, some of which could develop some rain showers later in the day. Lows tonight drop to the upper 50s and low 60s. Some showers could linger overnight, with a stronger line of thunderstorms potentially sweeping from the NW early Wednesday morning.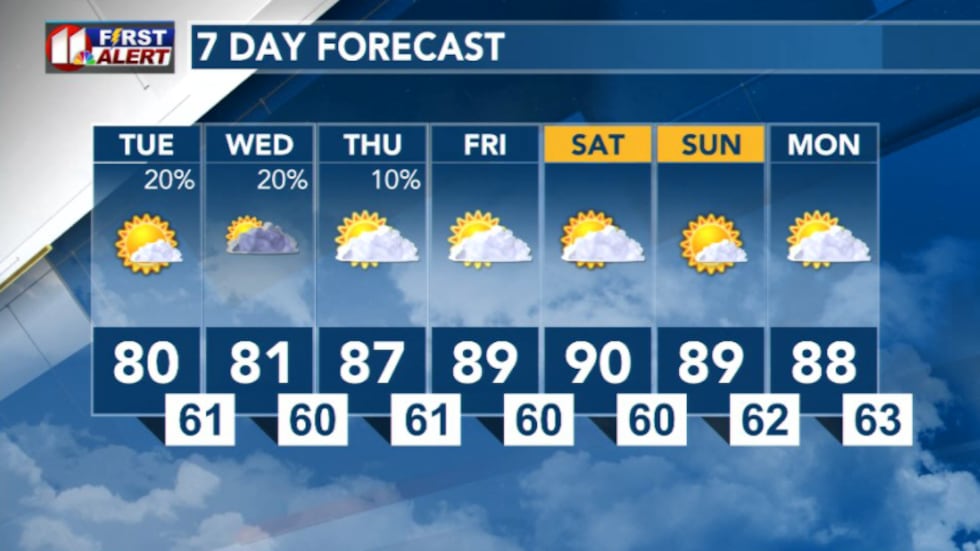 Rain chances Wednesday off and on, with the first round throughout the morning, picking back up in the evening and overnight into Thursday. Thursday's rain chances much smaller, and by Friday we've moved into a blocking patter which leaves us dry and warm for the weekend. High Temps continue to increase throughout the week ending at the upper 80s and low 90s.
Copyright 2023 KCBD. All rights reserved.