Showers Throughout the Day
Published: Jun. 5, 2023 at 6:53 AM CDT
|
Updated: Jun. 5, 2023 at 12:34 PM CDT
LUBBOCK, Texas (KCBD) - Showers and some scattered non-severe thunderstorms possible across the area throughout the day and overnight. Those drift in pretty regularly, with consistent cloud cover. Non-storm winds are light through the day. Highs today range the 70s. By the evening, showers are beginning to clear out, though there will likely be some lingering sprinkles overnight, clearing by early Tuesday. Lows tonight drop to the upper 50s.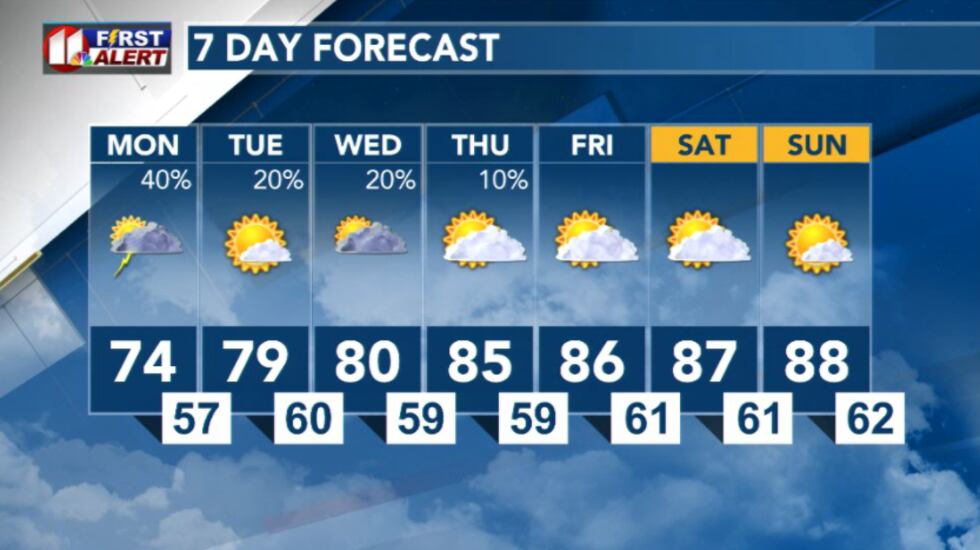 Chances for scattered rain showers and thunderstorms continue for a few more days, with chances dropping off. We finally break from our rainy pattern just in time for the weekend. Temperatures progressively warm, working up to the upper 80s by the weekend as well.
Copyright 2023 KCBD. All rights reserved.