FAWD: Severe T-Storms This Afternoon [UPDATED 8 AM]
Published: Jun. 2, 2023 at 6:42 AM CDT
|
Updated: Jun. 2, 2023 at 7:07 AM CDT
LUBBOCK, Texas (KCBD) - An Enhanced Risk sits over most of our area, as severe thunderstorms are expected this afternoon. Some scattered showers through the morning are possible, with thunderstorms beginning to initiate to the west early this afternoon and sweep through the area throughout the afternoon and evening.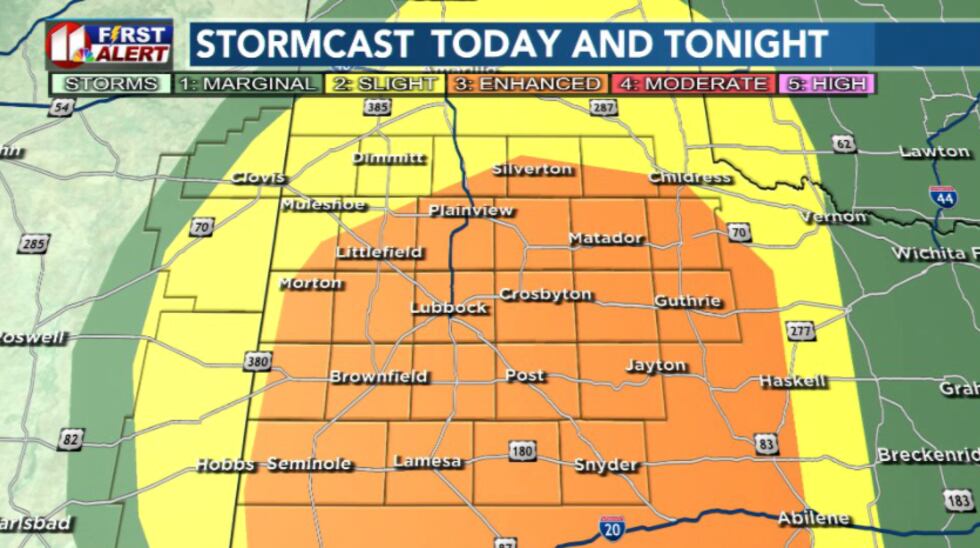 Threats include hail up to baseball size, wind gusts up to or above 70 mph, and low-end tornadoes. Heavy rain accumulations are expected to add to already flooded or flood-prone areas. Mixed cloud cover throughout the morning, highs today in the upper 70s and low 80s. Storms wrap up by early Saturday morning, though some light showers are still possible. Lows drop to upper 50s and low 60s.
Temperatures stay in the upper 70 and low 80 range through Thursday, slowly increasing throughout the workweek. Rain and thunderstorm chances continue as well, spiking Sunday and tapering off through Tuesday before picking up Wednesday and Thursday.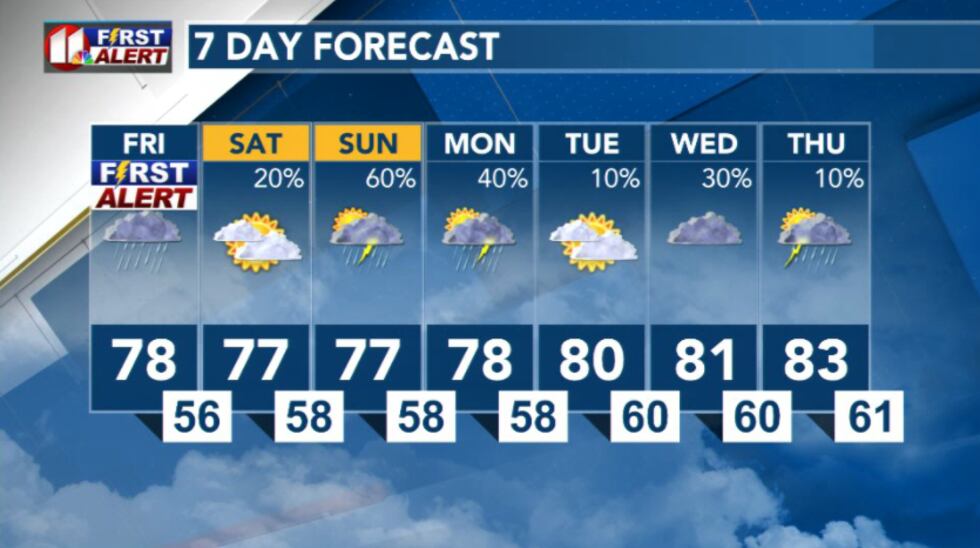 Copyright 2023 KCBD. All rights reserved.