Dallas Democrat Colin Allred announces 2024 challenge to Republican U.S. Sen. Ted Cruz
Allred was first elected to Congress in 2018 and quickly became a rising Democratic star. Cruz is Texas' junior senator and unsuccessfully sought the GOP presidential nomination in 2016.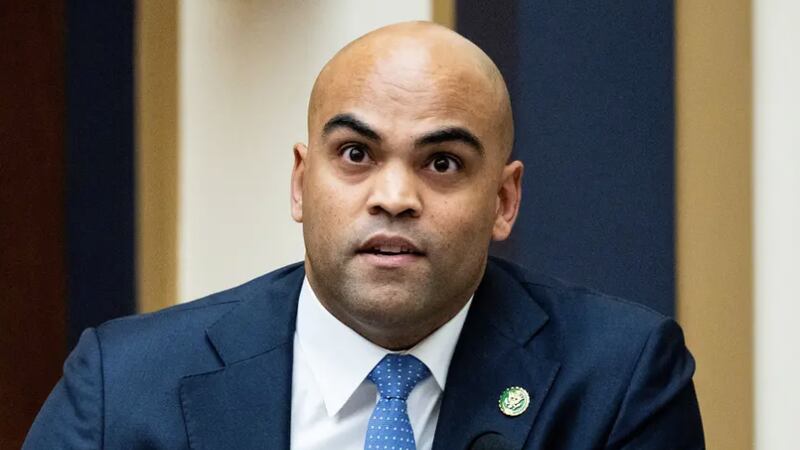 Published: May. 3, 2023 at 8:30 AM CDT
U.S. Rep. Colin Allred, D-Dallas, announced Wednesday he is challenging U.S. Sen. Ted Cruz, R-Texas, for reelection.
The third-term congressman made the announcement in a three-minute video posted on social media. The video touted Allred's life story — and took multiple shots at Cruz, including over his role leading up to the Jan. 6 insurrection and the trip to Cancun during the 2021 winter freeze.
"We deserve a senator whose team is Texas," Allred said. "Ted Cruz only cares about himself — you know that."
Allred had been considering a campaign for months, and the launch was no surprise after it leaked out earlier this week that his announcement was imminent.
Allred's campaign begins as an uphill battle. A Democrat hasn't won a statewide election in Texas since 1994, and while Cruz's 2018 reelection race was surprisingly tight, Democrats have not been able to replicate such a close contest since then.
"Some people say a Democrat can't win in Texas," Allred said in the video. "Well, someone like me was never supposed to get this far."
Allred is a former NFL player and civil rights lawyer who worked at the U.S. Department of Housing and Urban Development under former President Barack Obama. He first ran for Congress in 2018, unseating Republican Rep. Pete Sessions in the Dallas-based district.
Cruz is running for a third term in the Senate after toying with making another White House bid in 2024.
Allred is likely to face primary competition. State Sen. Roland Gutierrez, D-San Antonio, is likely to run but not expected to make any announcement until after the current legislative session, which ends May 29.