Tyree Wilson selected by Las Vegas Raiders, No. 7 overall in 1st round of NFL draft
Once a Raider, always a Raider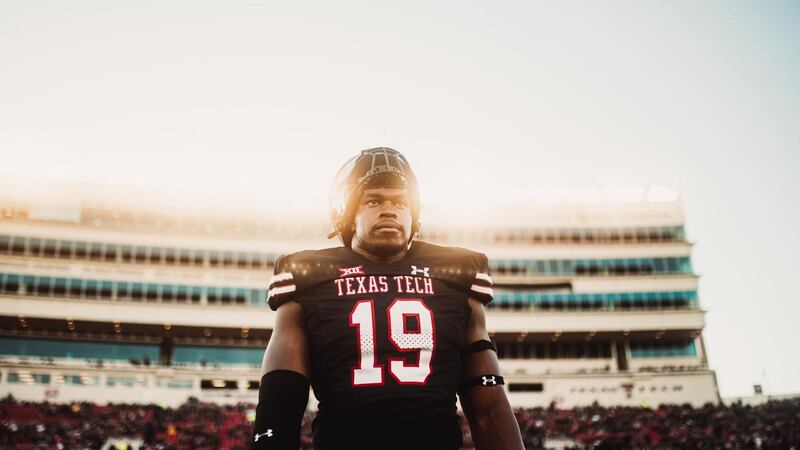 Published: Apr. 27, 2023 at 8:06 PM CDT
LUBBOCK, Texas (KCBD) - Red Raider Tyree Wilson has been selected by the Las Vegas Raiders as the No. 7 overall pick in the first round of the NFL draft.
Wilson is Tech's first 1st round draft pick since Linebacker Jordyn Brooks went 27th overall in 2020 to the Seattle Seahawks. This makes Wilson the highest drafted defensive player in Texas Tech program history.
Wilson is Tech's ninth first round draft pick in the NFL, following Walt Schlinkman, Dave Parks, Donny Anderson, Ted Watts, Gabriel Rivera, Michael Crabtree, Patrick Mahomes and Jordyn Brooks.
Wilson played at Texas Tech for three seasons with a historic senior year. Wilson totaled 61 tackles (36 solo), including 14 for a loss and seven sacks. Wilson also recorded at least two tackles in all 10 games and finished with five or more stops in six different games.
Wilson was recognized as a first team All-American by the Football Writers Association of America, and he became the 32nd Red Raider all-time to be selected as a first team All-American by one of the five NCAA-recognized organizations.
Copyright 2023 KCBD. All rights reserved.