S&P Global Ratings gives Texas Tech AA+, stable outlook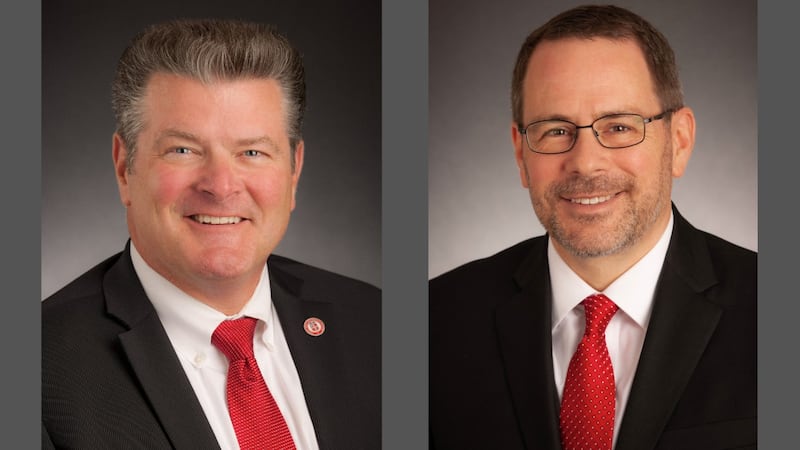 Published: Mar. 23, 2023 at 3:38 PM CDT
LUBBOCK, Texas (NEWS RELEASE) - For the seventh consecutive year, S&P Global Ratings has reaffirmed the Texas Tech University System's (TTU System) AA+ long-term credit rating with a stable outlook, the organization announced earlier this week.
S&P Global Ratings, one of the most influential credit rating organizations in the world, solidifies the TTU System's place among the country's elite institutions for financial strength and practices as one of only 26 public higher education institutions in the nation receiving a rating at AA+ or better.
"Reaffirmation of our long-term credit rating is a testament to the financial strength, stability and excellence of the Texas Tech University System," said Tedd L. Mitchell, M.D., chancellor of the TTU System. "This achievement wouldn't be possible without the guidance and expertise of our financial leadership teams at our system administration and universities. Our position of strength also is due to our enrollment management and retention professionals – this is truly a collective team effort that benefits our entire enterprise."
S&P Global Ratings assessed the TTU System's enterprise portfolio as very strong, characterized by growing enrollment – in tandem with the addition of Midwestern State University (MSU Texas) to the system in 2021 – along with stable and consistent retention rates across the system's five component institutions: Texas Tech University, Texas Tech University Health Sciences Center, Angelo State University, Texas Tech University Health Sciences Center El Paso and MSU Texas.
"These external assessments are critical indications of the Texas Tech University System's financial strength and strategic priorities," said James Mauldin, vice chancellor and chief financial officer of the TTU System. "I am grateful for the dedication and effort of our university CFOs, along with our system financial and investments teams, for their work to responsibly manage our system's resources, which consistently positions our system for continued success."
S&P Global Ratings also describes the TTU System's strengths as having comprehensive course offerings and increasingly diverse operations across its component institutions; significant and increasing student demand as is characterized by increasing first-year applications; and a history of positive operations, healthy available resources and a sizable endowment.
The TTU System's long-term credit rating was upgraded by S&P Global Ratings to AA+ in 2016 and has been reaffirmed with a stable outlook by the organization every year since.
Copyright 2023 KCBD. All rights reserved. The above information was provided by Texas Tech University.