Cold front sweeps into the South Plains
Published: Mar. 16, 2023 at 5:45 PM CDT
|
Updated: Mar. 16, 2023 at 10:31 PM CDT
LUBBOCK, Texas (KCBD) - Highs in the 70s early in the day, then in the 40s by late afternoon. As expected, a strong and fast-moving cold front brought winds of up to 60 mph and much colder air to the region Thursday afternoon.
The winds will decrease tonight along with temperatures and should remain in the 15-20 mph range for Friday from the northeast. Northeast winds will keep Friday and Saturday cooler than normal.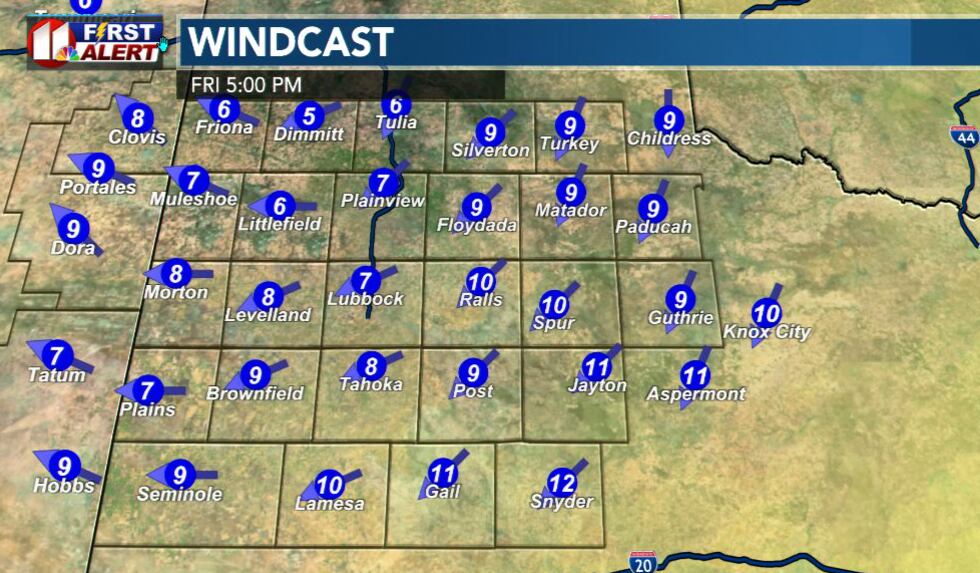 Lows over the next few mornings will tumble to the mid to upper 20s around the northern and central South Plains, so protect that tender and new vegetation. The afternoon highs will be below normal and will stay around 50 degrees tomorrow through Sunday.
As for precipitation, chances are slim for a rain/snow mix Sunday night into Monday. Chances of precipitation will be slightly better in the south and southwest communities.
Monday is the first day of Spring, but it will not feel like it with afternoon temps still in the 40s and 50s over the region and a slim chance of some rain/snow.
Temperatures will begin to improve by Tuesday next week as the 60s and 70s return to the area.
Copyright 2023 KCBD. All rights reserved.