New Home, Jayton Boys head to State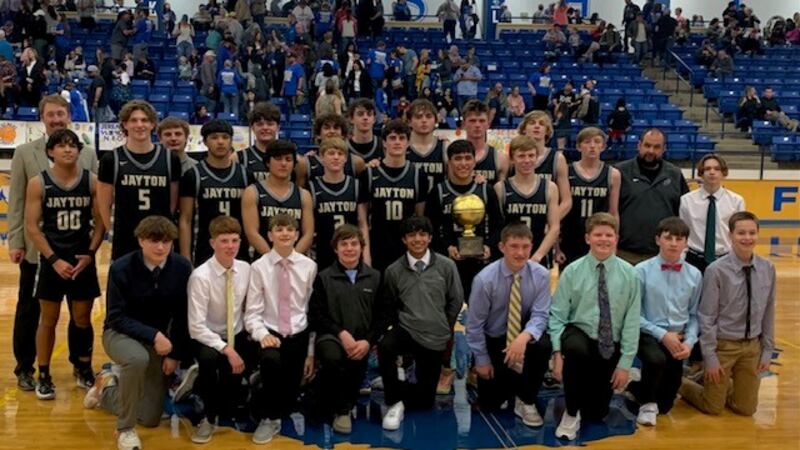 Published: Mar. 5, 2023 at 1:08 PM CST
LEVELLAND, Texas (KCBD) - New Home and Jayton won Regional Championships Saturday at the Texan Dome in Levelland Saturday and will both be heading to the State Tournament in the Alamodome in San Antonio this week.
New Home beat New Deal and Floydada to win the 2A Regional Tournament.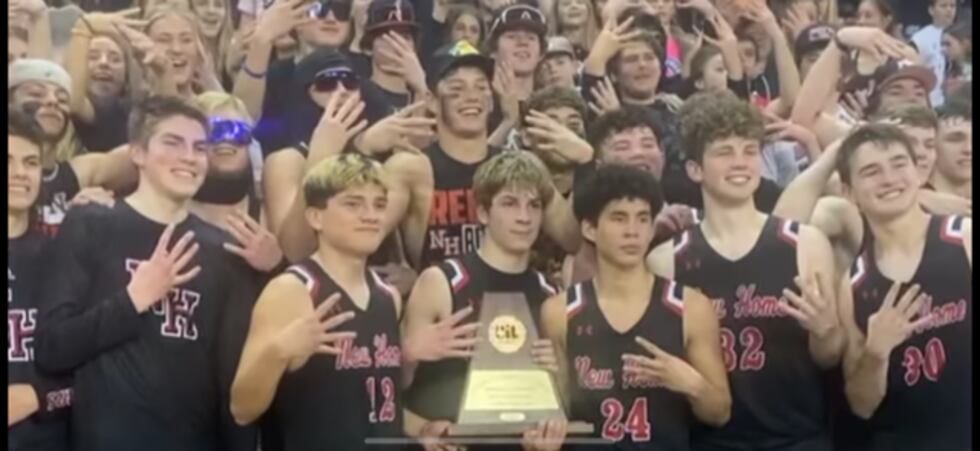 Jayton beat Happy and Lorenzo to win the 1A Regional Tournament.
Both teams learned their State matchups Sunday.
No. 5 New Home (31-7) faces No. 1 Lipan (36-1) at 8:30 a.m. Friday, Mar. 10 in the 2A State Semifinals at the Alamodome in San Antonio.
No. 10 Flatonia (34-4) meets No. 2 La Rue La Poynor (32-7) 10 a.m. Friday in the other 2A Semifinal.
Winners meet 1:30 p.m. Saturday for the 2A State Championship.
No. 2 Jayton (37-2) will face No. 3 McMullen County (37-2) 10 a.m. Thursday Mar. 9 at the Alamodome in San Antonio in the 1A State Semifinals.
No. 19 Benjamin (21-1) vs No. 1 Graford (35-3) meet in the other State Semifinal 8:30 a.m. Thursday.
The winners play for the 1A State Championship 8:30 a.m. Saturday!
Best of luck to the Leopards and Jaybirds!
Copyright 2023 KCBD. All rights reserved.