Packers now required to submit forms to the USDA's Cattle Contract Library
Consolidated Appropriations Act of 2022
Published: Feb. 14, 2023 at 6:55 AM CST
LUBBOCK, Texas (KCBD) - Meat packers now have a new rule they have to follow with their contracts.
The Agricultural Marketing Service (AMS) is now collecting information on contracts between the packers and the cattle producers for the purchase. This is part of the Consolidated Appropriations Act of 2022 that went into affect January 6.
In the Cattle Contract Library Pilot Program, packers are required to submit the main, base price, spec, premium and discount, and volume forms that can be found on the USDA's website. The forms will include information like when the contract started and ended, if it's still active, the base price source, and if cows were shipped.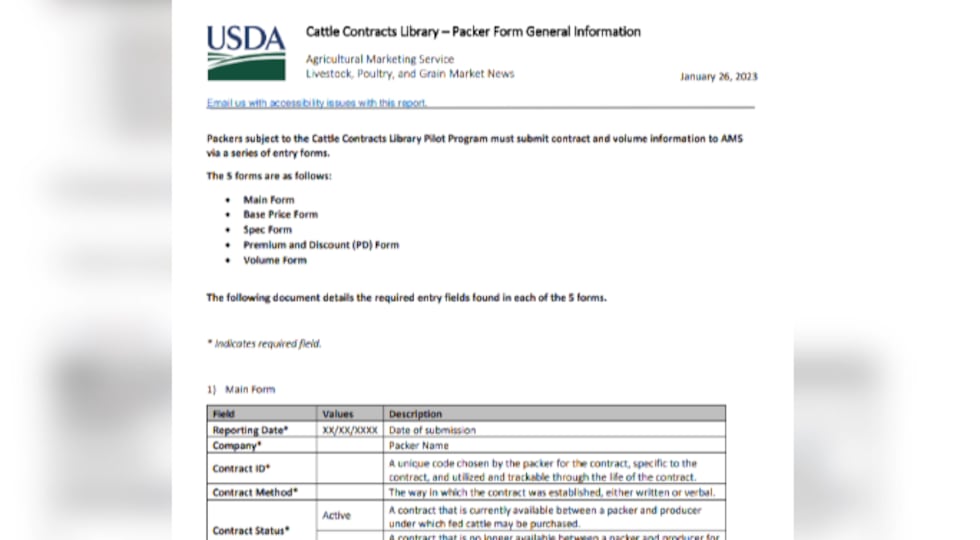 The program is meant to increase market transparency for cattle producers and make the market fairer.
AMS has been taking public comments on how to improve the library. The most common input it received is that it should provide factual, reliable information in a user-friendly format that also protects confidential information.
AMS says it will publish the library in a manner that does not disclose the source's identity to protect confidential business information.
Copyright 2023 KCBD. All rights reserved.