Record breaking snowfall for today's date
Published: Jan. 24, 2023 at 3:55 PM CST
|
Updated: Jan. 24, 2023 at 10:38 PM CST
LUBBOCK, Texas (KCBD) - Lubbock set a new snowfall record for today's date reporting a total of 7 inches from the Lubbock airport. The previous record was 2.9 inches set in 1961.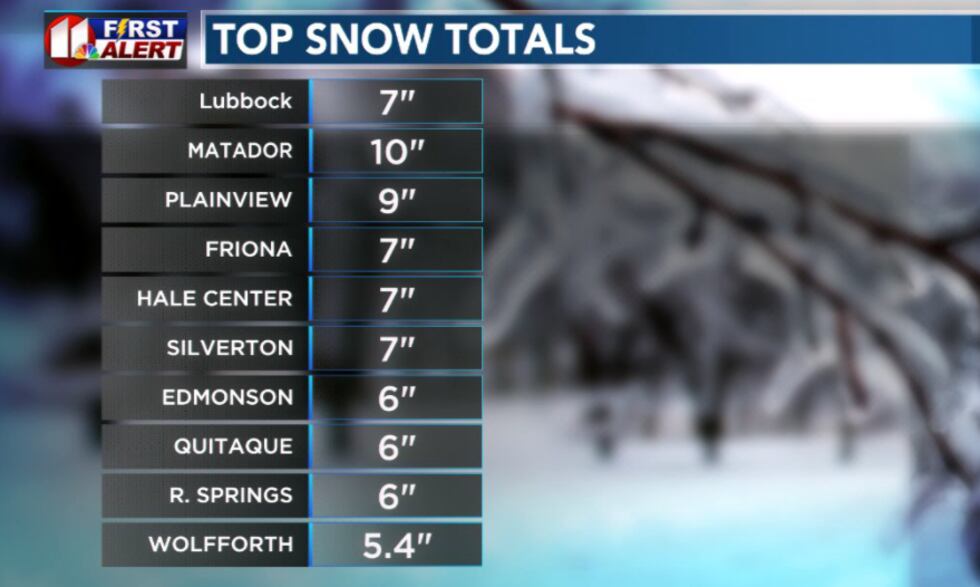 The all-time record for Lubbock snowfall in a single day still stands at 11.4 inches back on January 20, 1983. The most snowfall recorded in a 24-hour period in Lubbock occurred from January 20-21, 1983 at 16.3 inches.
As far as the winter storm goes, it has begun to move out of the area so we are not expecting any more heavy snow after midnight. Overnight tonight, temperatures will drop into the low 20s. By tomorrow, things warm up to the low 40s. Some spotty overnight flurries and morning showers may stick around.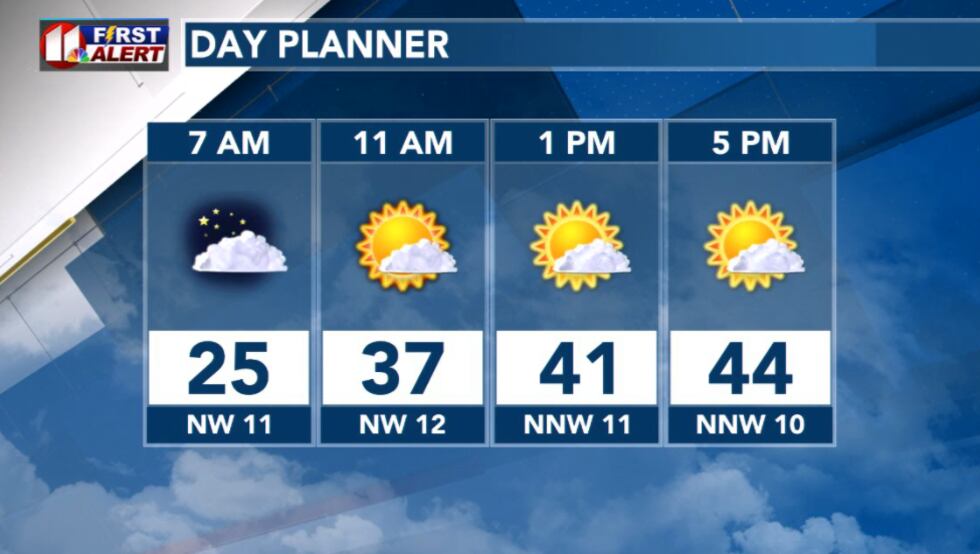 As temperatures drop back into the low 20s tonight, the re-freezing of the slushy road conditions becomes a real threat. Be cautious when heading out early tomorrow morning.
Here's a look at more snowfall totals across the area as of 2:30p (from highest to lowest):
10″ Northwest Matador
9″ Plainview
7″ Lubbock
7″ Friona
7″ Hale Center
7″ Silverton
6″ Roaring Springs
5.5″ East Dimmitt
5.5″ Turkey
5.4″ Wolfforth
Copyright 2023 KCBD. All rights reserved.