Cloudy and cold today but warm temperatures ahead
Published: Dec. 23, 2022 at 7:24 AM CST
|
Updated: Dec. 23, 2022 at 1:14 PM CST
LUBBOCK, Texas (KCBD) - The bitter, arctic air continues to settle into the South Plains putting wind chill values in the negatives this morning. Our Wind Chill Warning for Lubbock county and the northern half of the KCBD viewing area remains in effect until noon today.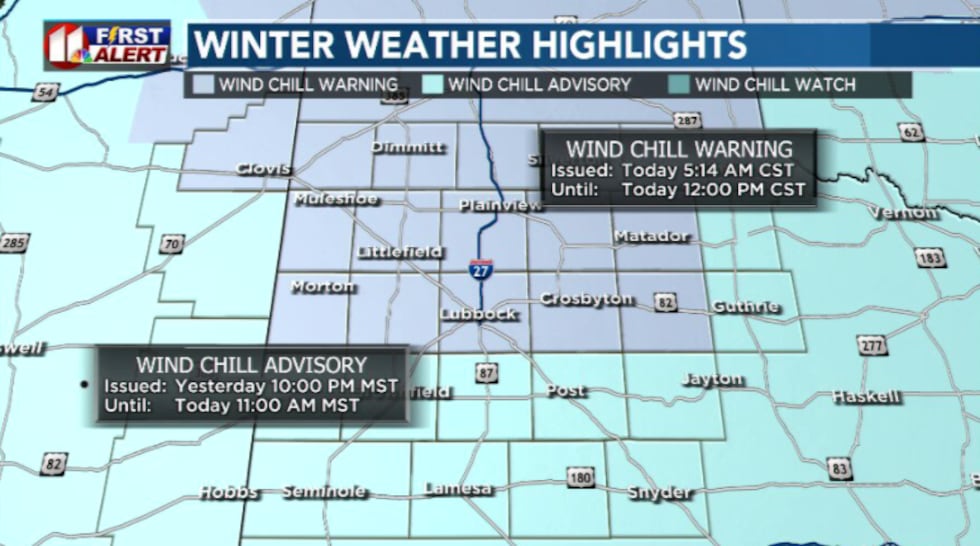 Todays highs will be in the lower 20s but with the wind chill and cloudy skies it will feel much cooler. Our winds remain light today coming from the north around 10 mph. Overnight temperatures will be around 10 with partly cloudy skies. Winds will turn south tonight with speeds around 5 to 10 mph.
For Christmas Eve our warming trend begins! Daytime highs in the mid-30s with sunshine. Our winds will come from the southwest around 10 to 15 mph. Overnight lows will be on the colder side, near the 20s with southwest winds around 5 mph. Our skies will be partly cloudy in the evening then become mostly clear.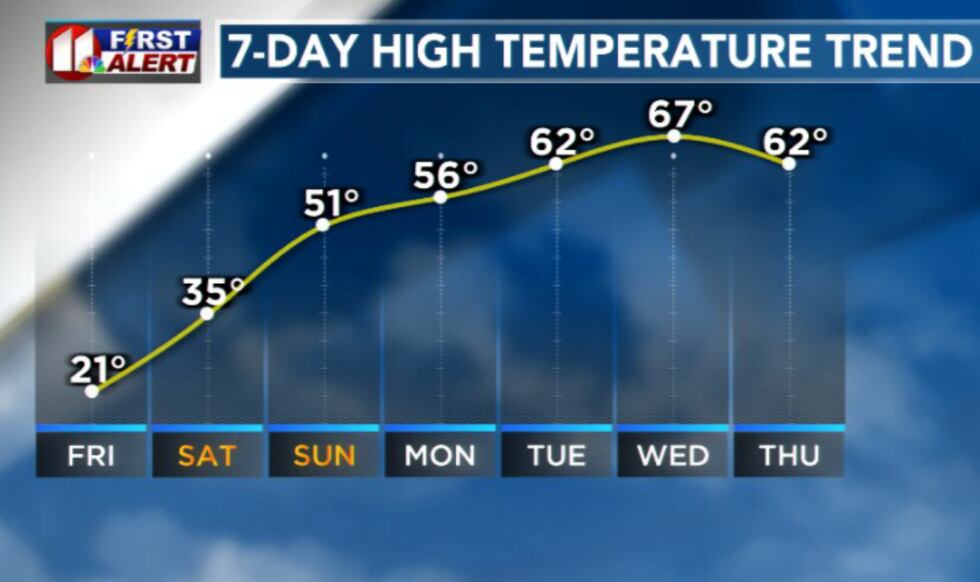 Christmas Day will be even warmer with high temperatures in the lower 50s and lots of sunshine. We will have west winds in the morning turning southwest throughout the afternoon around 10 to 15 mph. Sunday's overnight temperatures will be in the upper 20s with mostly clear skies.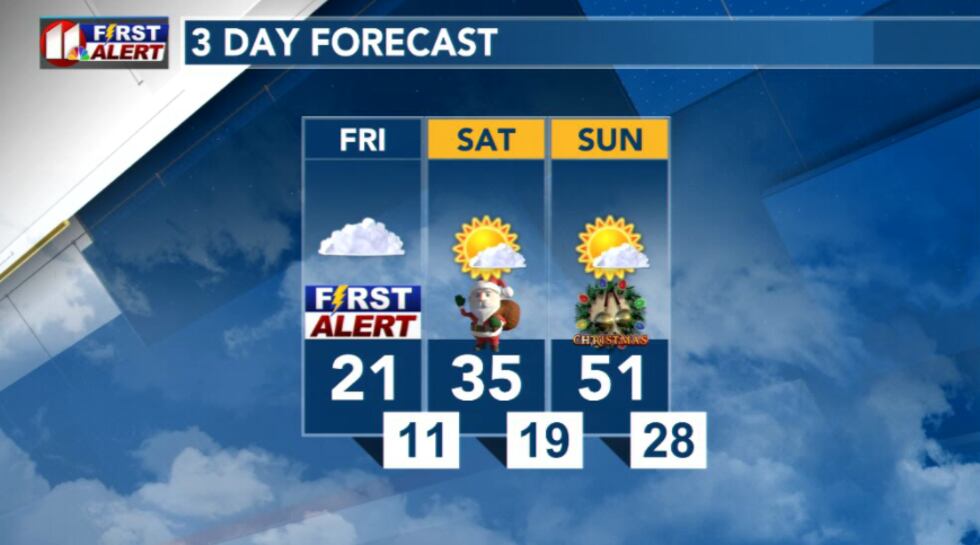 Mondays high temperature's will be in the mid-50s with lots of sunshine. Overnight lows in the upper 20s. On Tuesday we will see even more warm temperatures with highs in the lower 60s.
Copyright 2022 KCBD. All rights reserved.