Gov. Abbott defeats Beto O'Rourke, wins third term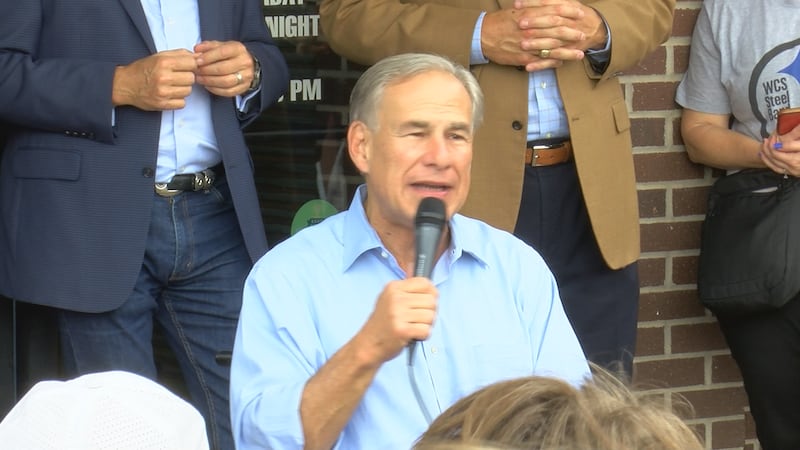 Published: Nov. 8, 2022 at 6:55 PM CST
|
Updated: Nov. 9, 2022 at 12:07 AM CST
In a record-setting expensive race, Texas Governor Greg Abbott fended off Democrat Beto O'Rourke and is headed to a record-tying third term in office.
"Tonight, Texans sent a very resounding message," Abbott said in McAllen. The celebration caps off a campaign focused on border security and being tough on crime.
"We started this campaign in South Texas, we celebrated my primary victory in South Texas and tonight we return to South Texas to celebrate my being your governor for four more years," he said.
Most political experts entered Tuesday with the expectation Abbott would win re-election. Polls showed a safe margin over the past several weeks, in a race that saw both candidates spend more than $100 million.
O'Rourke has focused on abortion rights and the governor's response to the Uvalde mass shooting. Abbott drew attention to policies in Washington, D.C. affecting Texans, including inflation.
In El Paso Tuesday night, O'Rourke thanked his supporters, leaving open the possibility of another political attempt.
"I don't know what my role or yours will be going forward, but I'm in this fight for life." The former El Paso congressman unsuccessfully challenged Sen. Ted Cruz four years ago. He also was part of a crowded field of candidates in the 2020 Democratic primary.
Following Tuesday night, the streak continues of no Democrat winning statewide office in Texas in more than 30 years, since Ann Richards' victory in 1990.
More than 5 million early votes were cast in the governor's race.
Other Races
Republican Lieutenant Governor Dan Patrick is also victorious, defeating Democrat Mike Collier. Patrick has served as lieutenant governor and president of the Texas Senate since 2015.
Republican Attorney General Ken Paxton was also elected to another term, defeating Democrat Rochelle Garza.
Glen Hegar will serve another term as state comptroller, with a win over Democrat Janet Dudding and Libertarian V. Alonzo Echevarria-Garza
Copyright 2022 KCBD. All rights reserved.