UPDATE: Midland Christian issues statement on decision by grand jury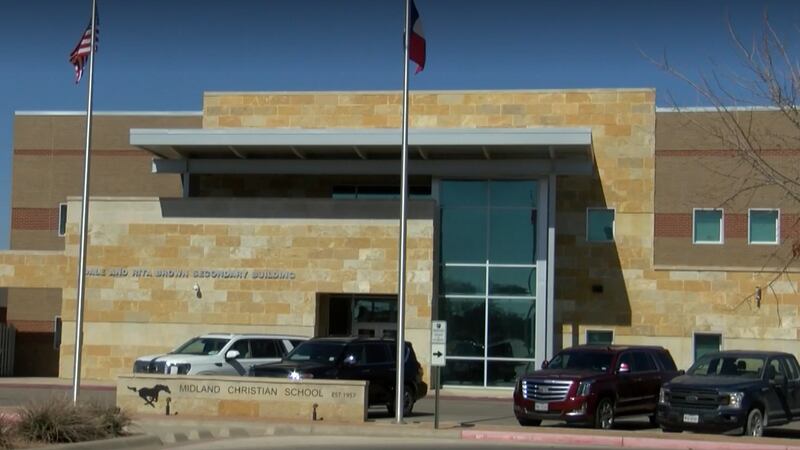 Published: May. 11, 2022 at 5:57 PM CDT
ODESSA, Texas (KOSA) -Midland Christian has issued the following statement on Wednesday's decision by a grand jury.
"Midland Christian School was grateful yesterday to learn that the Midland County Grand Jury declined to indict the five administrative members of our staff. We are pleased that the grand jury confirmed what we believed to be true after receiving results of our own external and independent investigation into the legal matter. Our independent external investigator concluded the five individuals acted reasonably and appropriately given the facts and circumstances, so we are not surprised the grand jury reached the same conclusion. We recognize that grand jury service is one of the most demanding forms of community service. We want to express our appreciation to those men and women whose courage and pursuit of truth led them to this conclusion. We are proud of the five members of our Midland Christian School family and grateful these legal proceedings are behind them. They have each handled themselves gracefully in the face of these extremely difficult circumstances, all while holding firm to their faith. Our current administrative staff who have boldly stepped into interim roles will continue to lead our students and faculty through the remainder of the school year to help avoid yet another disruptive change to our campus life. Our colleagues will remain on paid administrative leave through the end of the 2021-2022 school year. Midland Christian School remains committed to our mission and the pursuit of excellence across everything we do. As we move forward as a school, we will continue to closely evaluate ways to further strengthen this pursuit. Our faculty, staff, and students have been instrumental in our ability to press forward these last three months. We applaud their strength and determination and look forward to celebrating their accomplishments, especially our graduates, over these next nine days to finish out the year."
*********************************************************************************************************************************************************************************
The five Midland Christian employees arrested in February have been no-billed by a grand jury according to Midland County District Attorney Laura Nodolf, who spoke with prosecutors in the case.
They were arrested for failure to report abuse or neglect. A no-bill means that the grand jury did not find sufficient evidence to prosecute the teachers and administrators at this time. They are dismissed unless new evidence is presented.
The arrests included Superintendent Jared Lee, Principal of the Secondary School Dana Ellis, Vice Principal of the Secondary School Matthew Counts, Athletic Director Greg McClendon, and head baseball coach Barry Russell.
The court documents at the time reported the coaches and administrators knew about a sexual assault and failed to investigate on their own without contacting law enforcement.
Copyright 2022 KOSA. All rights reserved.