2nd East Lubbock Art House Walk To End Racism taking place Saturday, March 5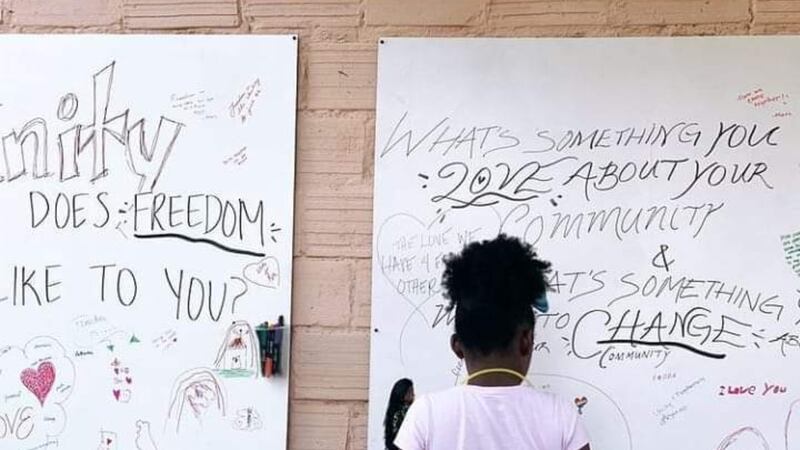 Published: Mar. 4, 2022 at 7:08 PM CST
|
Updated: Mar. 4, 2022 at 7:37 PM CST
LUBBOCK, Texas (KCBD) - An opportunity for citizens to meet, greet and take steps to end racism is set to take place this weekend, organized by the East Lubbock Art House.
On Saturday, March 5, the grassroots event known as the Walk To End Racism will begin at 10 a.m., walking from the East Lubbock Art House to Ernest Butler Park at East 4th Street and Zenith Avenue.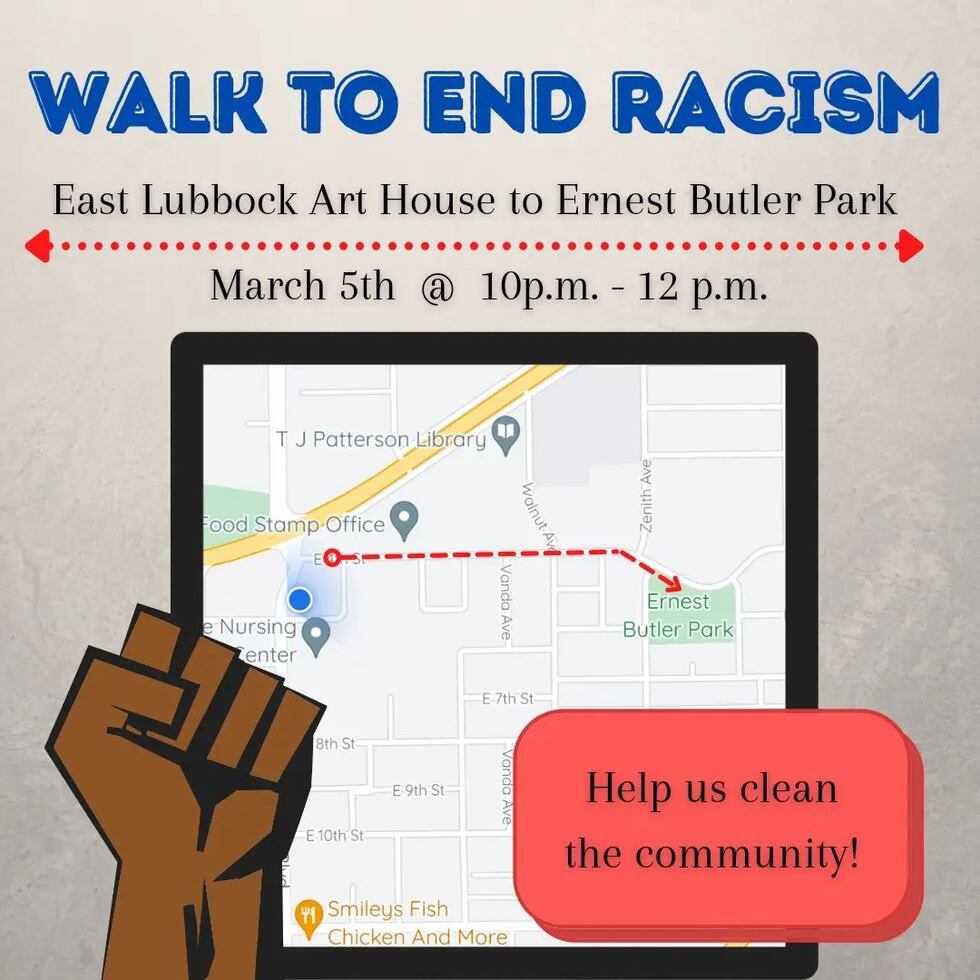 Participants can enjoy free food and books, connecting with community organizations to walk the neighborhood and help other volunteers clean up, all while meeting and learning about the efforts of those in Lubbock working to fight racism. The Art House is featuring "Anti-racism, a juried art exhibition," available for viewing this Saturday.
The walk will arrive to a ceremony at 11:30 a.m., from the City of Lubbock "Keep Lubbock Beautiful" Program, revealing a mural at the Butler Park basketball court. The mural has been an effort by volunteers with the East Lubbock Art House, designed by local artist Lily Gabryelle Hernandez.
The event begins at the East Lubbock Art House at 405 Martin Luther King, Jr. Boulevard, at 10 a.m., Saturday. Sign up to volunteer or make donations by going to eastlubbockarthouse.org.
According to ELAH, last year's inaugural event became a substantial fundraiser. Donations contribute to the Art House's Lubbock Community Fridges, Free Library, Community Art Classes and ELAH Artist Internship Program.
PREVIOUS: East Lubbock Art House distributes $2,000 in fresh food through Community Fridges
Copyright 2022 KCBD. All rights reserved.