Texas Supreme Court considering arguments, can medical boards enforce SB8?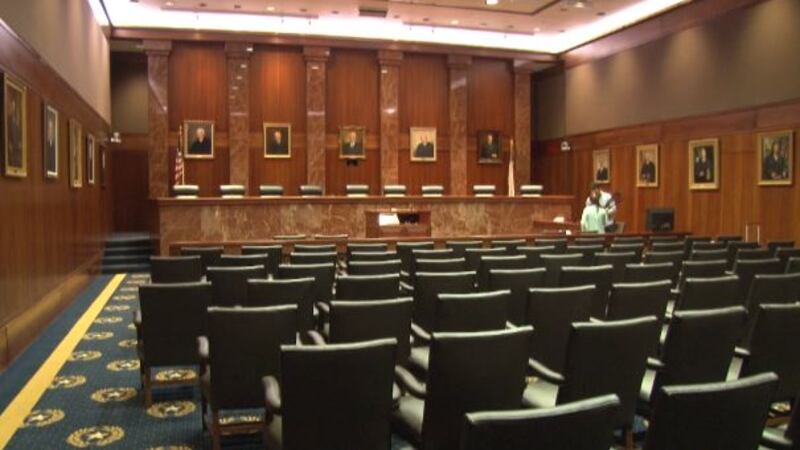 Published: Feb. 24, 2022 at 10:21 PM CST
LUBBOCK, Texas (KCBD) - Texas Supreme Court justices are now hearing arguments about enforcement of the Heartbeat Bill, which allows private citizens to file lawsuits against anyone who aids or abets an abortion.
This lawsuit brought by reproductive right groups has been passed down from the Supreme Court to the Fifth Circuit and now the Texas Supreme Court.
The SB8 text says no state official can enforce the law. Lawsuits must be initiated by private citizens, but abortion providers argue that state medical boards enforce the law by potentially revoking the licenses of doctors who violate the law, resulting in a chilling effect.
"In their December decision, the U.S. Supreme Court interpreted Texas law as allowing those state licensing officials such as the medical board and the nursing board, to discipline physicians and nurses who provide abortion care in violation of SB8′s six-week ban. That is why the U.S. Supreme Court allowed our case to narrowly proceed against those licensing officials only," Marc Hearron, senior counsel at the Center for Reproductive Rights said.
Texas Solicitor General Judd Stone argued that the board can make a rule saying it has no role in enforcement or revoking licenses when violating the abortion law. If justices decide medical licensing boards do not have enforcement authority, then the law would remain in effect.
"At this point, the best outcome we can get in this case would be a ruling blocking the state licensing officials from disciplining doctors and nurses, pharmacists and facilities or revoking those facility licenses for violating SB8. But that will not stop individuals from filing lawsuits under SB8," Hearron said.
Although this does not have an immediate effect on our local city ordinance, depending on what the Texas Supreme Court decides, it could effectively end arguments questioning if "private enforcement" is legal.
"If, however, the Texas Supreme Court rules that the state officials cannot enforce SB8 in any way, that would effectively end our current federal challenge to Texas's six-week abortion ban," Hearron said.
Dorothy Boyett with West Texas for Life reiterates that point in an email, stating, "I don't believe that would have an immediate effect on the Sanctuary City here in Lubbock as it is not looking at the constitutional aspect of the SB8 law, but a procedural question. "
The nine justices have not yet announced when they will make a decision.
Copyright 2022 KCBD. All rights reserved.