Woman wanted after stealing, crashing police car after deadly officer-involved shooting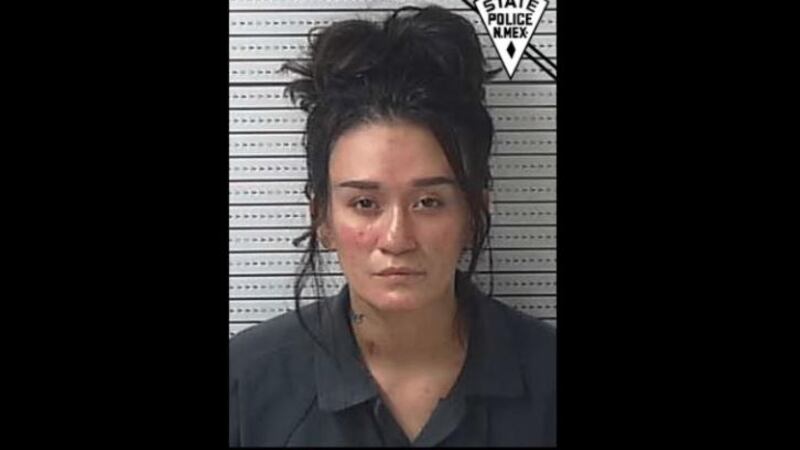 Published: Feb. 24, 2022 at 7:11 AM CST
|
Updated: Feb. 24, 2022 at 4:07 PM CST
HOBBS, New Mexico (KCBD) - An officer-involved shooting in Hobbs, New Mexico Wednesday evening ended with a suspect dying, an officer being injured, and a woman on the run.
State Police investigators say around 10:30 p.m., a Hobbs Police officer made contact with a black Dodge dually pickup truck that was stopped in the roadway on Turner Drive and was partially in the entrance of the Valero Convenience store. A male in the Dodge, later identified as Daniel Ramirez, 27, and a female later identified as Janessa Perez, 28, both of Hobbs, NM ran from the scene.
The officer chased Ramirez and at some point during the foot chase, gunfire was exchanged. The officer and Ramirez were both shot. The officer was taken to the hospital and is expected to survive. Ramirez was taken to the hospital and died from his injuries. Hobbs police say Ramirez had a "long, violent criminal history."
While the officer was chasing Ramirez, Perez stole a second Hobbs Police vehicle. She crashed it into the Wells Fargo drive-thru and ran from the scene again. She has not been found.
"The New Mexico State Police Investigations Bureau agents are working to independently determine the series of events leading to the shooting, including collecting evidence and conducting interviews. Throughout the process, investigative findings will be shared with the district attorney for their review and consideration. The New Mexico State Police acts solely as factfinders in its cases and does not determine whether the actions of an officer were justified in these types of matters. That decision rests with the district attorney's office. This incident remains under investigation by the New Mexico State Police."
The injured officer is said to be at UMC in Lubbock in stable condition as of Thursday afternoon.
Anyone with information on the whereabouts of Janessa Perez is asked to call the New Mexico State Police at (575) 382-2500 or Hobbs Police Department at (575) 397-9265.
This is a developing story; check back for updates.
Copyright 2022 KCBD. All rights reserved. Information provided by New Mexico State Police.