Electric Utility Board votes 8-1 in favor of retail electric competition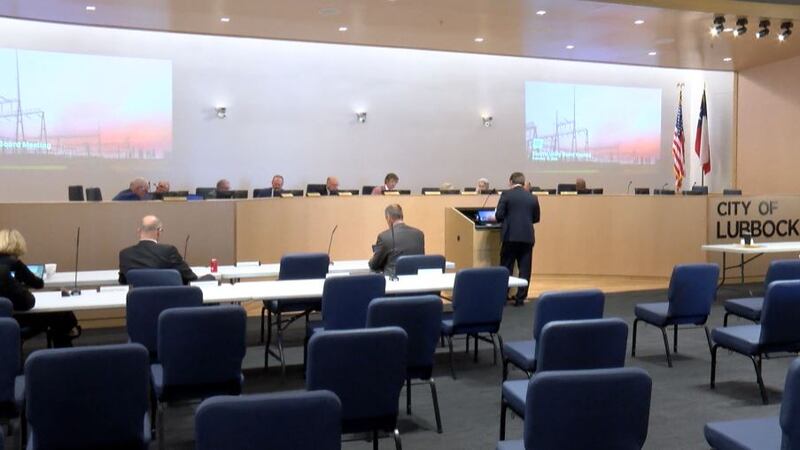 Published: Feb. 15, 2022 at 2:32 PM CST
|
Updated: Feb. 15, 2022 at 3:48 PM CST
LUBBOCK, Texas (KCBD) - The Lubbock Electric Utility Board voted Tuesday to approve a resolution opting into competition for retail electric service for Lubbock Power & Light customers.
LP&L says the Electric Utility Board vote was the first in a two-step approval process required for LP&L to begin the necessary work to move to retail competition.
"The Electric Utility Board vote comes after months of discussion and careful consideration," said Dan Odom, Electric Utility Board Chairman. "At the end of the day, joining the competitive electric market in Texas gives Lubbock citizens more options and control over how to best meet the energy needs of their homes and businesses."
In a release issued following Tuesday's vote by the EUB, LP&L states this would mark the first time a municipally owned utility voluntarily deregulated since Texas Senate Bill 7 first became law in 1999.
According to Lubbock Power & Light Spokesperson Matt Rose, a vote on a similar resolution from the Lubbock City Council is expected to take place Tuesday, February 22.
If the City Council's vote passes, there will still be arrangements to be made to prepare for competition in Lubbock, as well as information provided to customers on electricity options.
About 24,000 or 30 percent of LP&L customers, still also need to be moved to the ERCOT grid. Officials expect customers to be able to make decisions on retail electricity by October of 2023.
Rose says LP&L will continue to run their power plants and provide linemen maintaining infrastructure of electric services in the city, but opting into that competitive market means customers get to decide where their electric service comes from.
"The return to competition has been on everyone's minds for a long time, and I'm proud of LP&L staff and employees for putting the utility in a unique position to pursue historic change for our customers," said David McCalla, Director of Electric Utilities. "LP&L will continue to serve our community with a renewed focus on ensuring reliable power now and well into the future."
Copyright 2022 KCBD. All rights reserved.